Every day IP-telephony recommends new solutions for developing business affairs, connect Colombia toll free 800 number with free call forwarding to SIP for increasing inbound calls from subscribers.
As a supplement, it's possible to get useful VoIP service, or SIP telephone service, or just to install PBX system for uniting all telephone services from Freezvon in one big packet. From this article, you will learn what is toll free number for Colombia, about its functions and strong sides. Anyway, first we would like to tell you about the country.
All local citizens speak in Spanish. They are very eccentric and unusual people: when someone sneezes, Colombian says "Health, money and love". Men gives to their women as natural flowers as artificial. When guys enter a night club, they take off their belts because they are considered to be serious weapon for fighting. Colombians like to combine three types of meat: pork, chicken and beef. If you have a desire to recognize this country in details, visit it on your own.
What is toll free number and its work principle?
This number with code 800 gives a possibility to make free outgoing calls. It's multichannel number. Forget about buying SIM-cards or any other technical equipment. Such virtual numbers can't attach you to physical location, just move and communicate with needed people. Main task of this number includes forwarding of calls to such destinations as Skype, other numbers (cell phone/local). Check costs for this service here.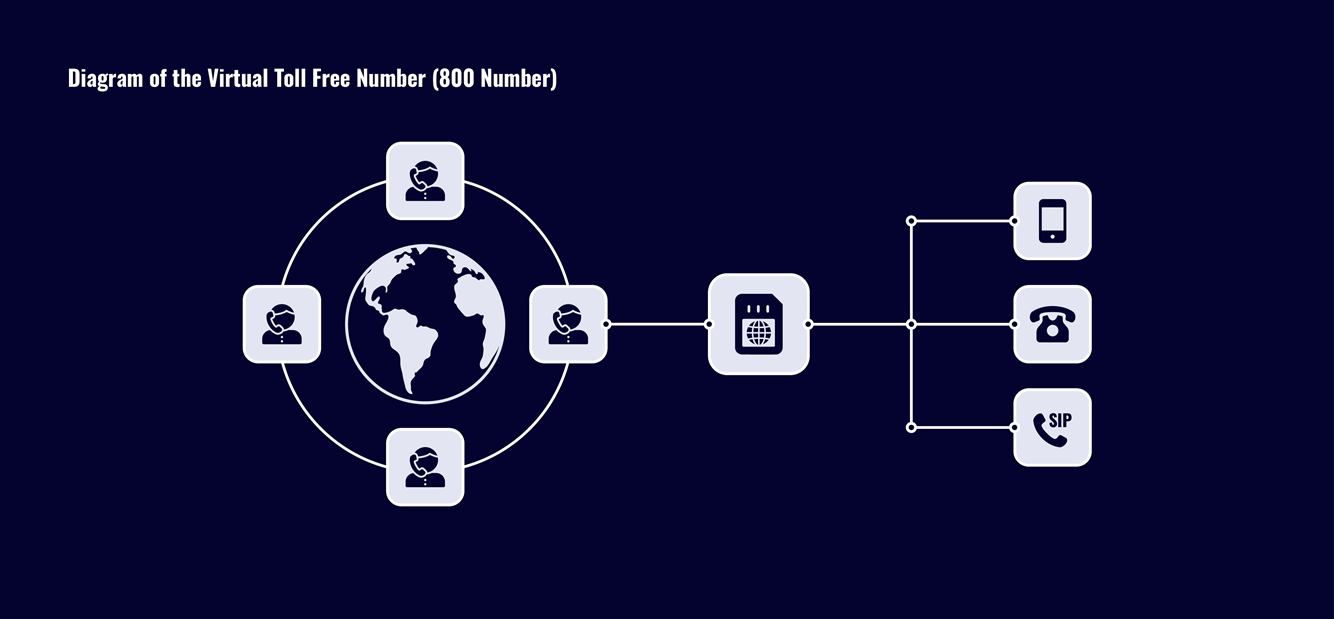 Colombia toll free 800 numbers
In order to forward calls to SIP or make cheap outgoing calls, you must have a SIP account. And then you will need to install the application, for example, Zoiper, X-Lite, on the tablet, smartphone or laptop.
Toll free phone number has such advantages
Online ordering process of VoIP services;
Additional features should be connected to number as voicemail, greeting message, background music and others;
Free calls for subscribers;
Low costs for connection process;
NO requirement of using SIM-card;
You won't be attached to any location.
We recommend you to connect Colombian virtual numbers for calls, SMS or fax. Remember that fax are forwarded to email as PDF, but SMS are always to URL, email or other phone.
For being more advanced in using VoIP telephony services, order virtual PBX system with such telephone features as welcome message, IP address, SIP accounts, free DID numbers, internal numbers for free office communication. For detailed info contact our technical section.
Contact us if you need a consultation or feel a bit confused. We are waiting for your questions via Skype, online live chat, email or just call us. Only for making your telephony pimped up and easy in use we work 24 hours per day without weekends and breaks.