Our company is ready to present several IP telephony services as most requested one cheap toll free number in Costa Rica with call forwarding service. These numbers will help to gain more subscribers because of free outgoing calls.
Being interested in total organization of your telephone system, just get any of such features as SIP service for outbound VoIP calls, PBX system and other additional telephone services for virtual number. In this article, we are going to tell more concerning Costa Rica and toll free service in general.
This country is famous by its marvelous nature and its amazingly happy local citizens. Visiting this country, you can see over 90% of butterflies living in Central America. There are about 50 species of humming birds. It's interesting to know that local citizens call themselves Ticos (man) and Tikas (woman), this is connected with adding of endearment. Moreover, Costa Ricans call their soulmates "naranja" that means as "orange half". When local people greet each other they say "Pura vida" meaning "Pure life", that their philosophy and state of soul.
What is toll free virtual number and its work?
This VoIP multichannel number has a special code 800 and it can be used only within the country it belongs to. Main peculiarity of this number in redirecting of calls to suitable directions as SIP and other numbers (mobile/local). These numbers are multichannel. Toll free service gives a possibility to your subscribers call without paying fees, but you as a user is responsible for paying for these calls, which are incoming. See the pricing for these numbers here.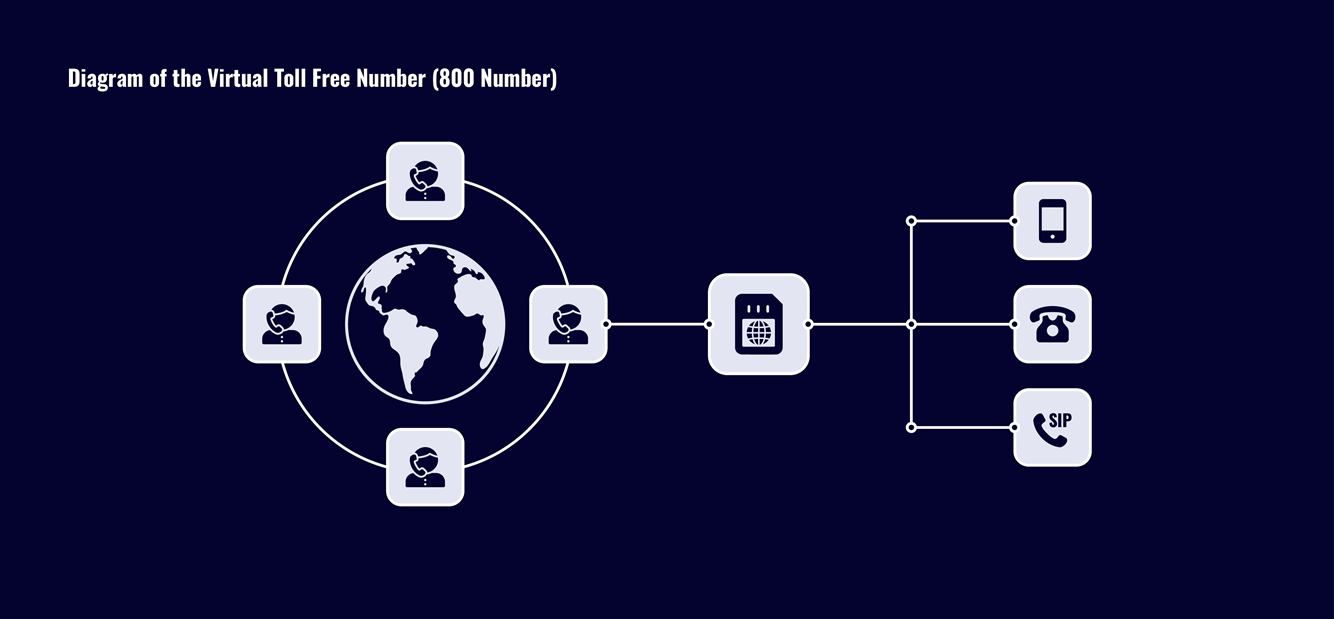 Costa Rica toll free virtual number
Advantages of toll free numbers from Freezvon
If you have to get toll free number for Costa Rica, just check its positive sides:
Cheap telephone services connection;
Ability to get additional service as background music, ivr-menu, click to call, voicemail, welcome message and others;
Possibility to make free calls by subscribers;
Absence of using SIM-cards or other expensive technical equipment;
These numbers don't attach to physical location.
For wide functioning you may order virtual numbers in Costa Rica with forwarding of fax, SMS and calls. You should remember these numbers have different destinations of forwarding: fax are redirected to email only, but SMS come to URL, email or other mobile number.
For making a number digits visible, you need Caller ID option, that will help you to make number displayed on smartphones of your subscribers. You will never have missed calls.
Contact us via Skype, email, online help chat, or call by phone. We are always ready to give you a consultation or recommend something for telephone system. We work 24 hours per day for making telephony life of our customers more flexible and convenient.