Communicate with Germans thanks to toll free numbers for Germany with call forwarding. Freezvon suggests such way of talking with clients called Germany toll free 800 numbers providing customers' free calling.
Your company's image will be increased and proved, reputation will be also on the top – all these results are thanks to using of German toll free numbers for incoming and ourgoing calls. In this article, you will see recommendations of connection, work and meaning of such numbers for this country.
Germany is a state of strict rules, which surprise every tourist. There you can taste about 5000 sorts of beer, moreover, every worker has a right to drink one cup of beer during the day. Chewing gum was invented there (!). It's well-known that this nation is very friendly and helpful, so you can bravely ask for help if you need that. Interesting to know that most local people live in rented apartments and that is quite ordinary for them. If you have a desire to know more, just visit a country or use toll free number for talking to locals.
What are toll free numbers and their working options?
That is a multichannel number with call forwarding service and calling code 800. It provides free calls from subscribers, BUT you as user should pay for your incoming VoIP calls. Forget concerning use of SIM-cards and other expensive appliances, they are useless. Your place of locating never matters, because your number will function anywhere you are within the country of course. For making calls, please, write us a request about receiving SIP-account and conditions of its usage. See the costs for toll free German numbers here.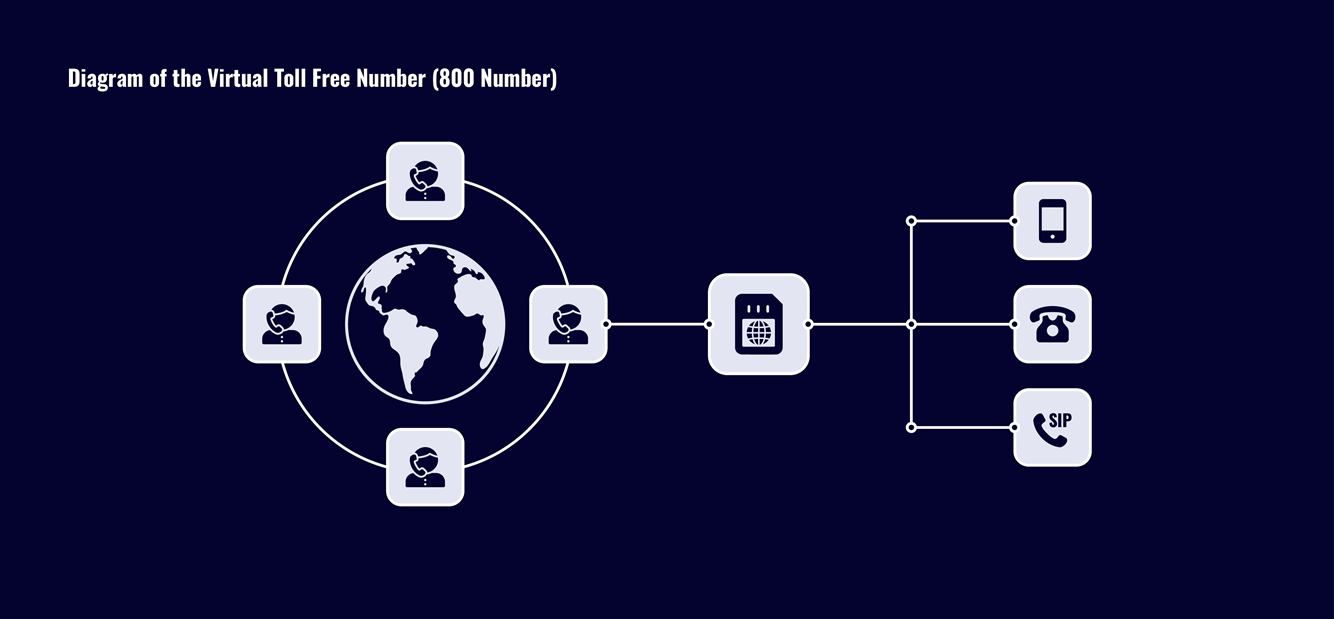 Make forwarding to
All preferable benefits of toll free numbers
You need to check all odds and profits of toll free 800 numbers. See them now and be sure our telephone services are most qualitative and resultative:
Online purchase process of toll free numbers;
Additional services for numbers as send and bulk sms, voicemenu, background music and others;
Don't care about your location, a number work anywhere within Germany;
You don't need to use SIM-cards or other equipment;
Free calls for subscribers are provided;
Create presence in this country for callers.
Moreover, you are able to get Germany virtual numbers for fax or SMS. Messages are redirected to email, url or other phone, but faxes can be received as PDF file to email only.
We recommend you to ameliorate your telephony system with the help of virtual PBX station and its telephone services as welcome message, voicemenu, call recording, monitoring of calling processes, SIP accounts etc.
For being more informed in questions of IP technologies work, just contact us via Skype, live help chat, email or call us by phone. Our corporation is always glad to consult you in every situation. Let's create a friendly relationships and cooperate successfully!