Learn more regarding toll free numbers for Kyrgyzstan from Freezvon. People are always need to reach only the best things in their life, that's why our company recommend to connect just the best VoIP telephone services. There is a great solution for increasing subscribers' quantity called Kyrgyzstan toll free phone 800 numbers.
With this number, local people will call you without paying, but you as a user is responsible for making payments. As addition, you can get a useful service for making this number more favourable in usage. In this article, we are going to tell you more about the service and its area of use.
Captivating fact came from cosmonauts, they were surprised not by Pyramid of Cheops or Great Chinese Wall, but Kyrgyzstan lake Issyk-Kul, which has a shape of human eye. It's interesting that on the bands of this lake there are lots of big stones with Buddhist prayers and Tibetan writings. This lake keeps lots of secrets and legends creating lots of mysteries (it's considered that the Apostle Matthew was buried there). Do you want to get more secrets, get a service from us.
What are toll free phone numbers and their practice?
This is a number with code 800 that is a main characteristic of free calling features for subscribers. This number is multichannel and virtual one. The main working principle is forwarding of calls to such courses as SIP and other existing mobile or landline numbers. For making outgoing calls you can order a SIP-account with its own settings and additions. Please, see the costs and rates here.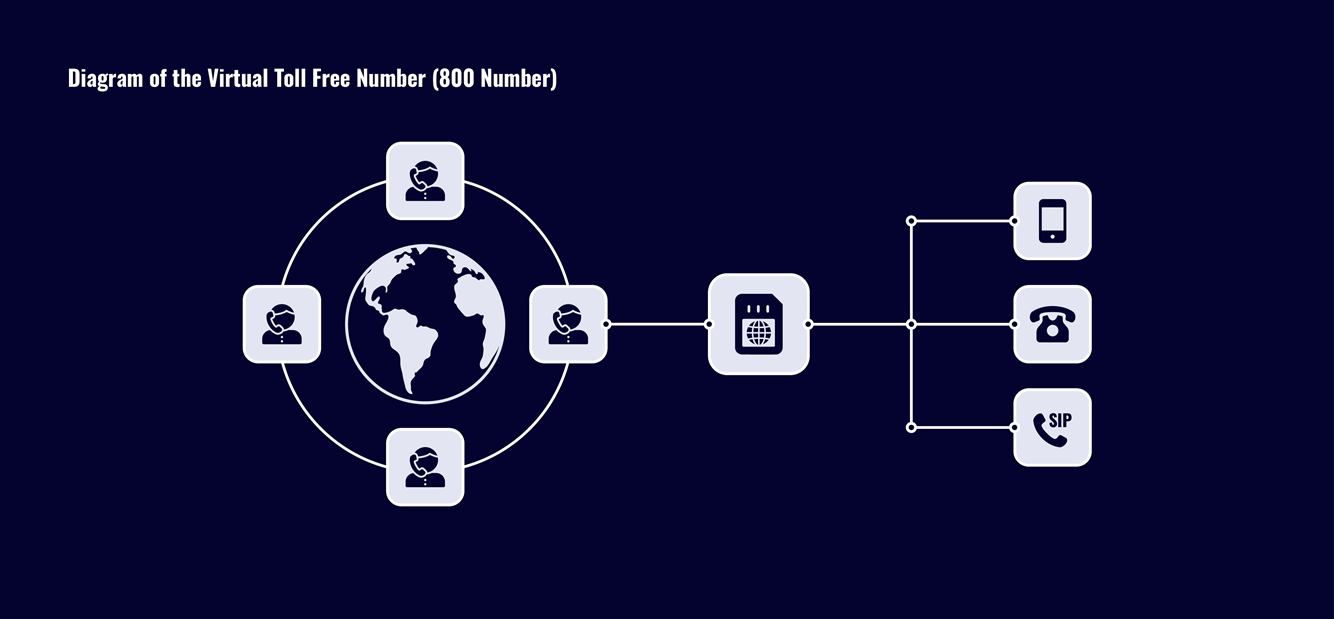 Kyrgyzstan toll free phone number
Available pluses of toll free phone numbers
Our company suggests before buying a product, to check the following advantages of toll free numbers for Kyrgyzstan:
Possibility to order service online via personal cabinet;
Additional telephone services as helpful feature (blacklist, call recording, background music, welcome message and others);
Capacity of free calls from subscribers;
Cheap prices for connection and usage;
SIM-cards are absent;
NO location binding.
Our company recommends you to install such service as virtual PBX station with such features as voicemail, welcome message, unlimited SIP-accounts, free DID number, call monitoring and others. Improve your home or office telecommunication using IP-telephony.
Regarding questions about payments, connection and other important moments contact our technical department via Skype, email, online live chat or by telephone. We are going to create only favorable conditions for making our customers successful in usage of virtual telephony services.