Freezvon Company offers great variety of VoIP phone services including Ukraine toll free numbers with code 800 for incoming and outgoing calls. Such numbers provide free calls for your permanent and future subscribers.
Moreover, you have a possibility to connect additional service to your number. We present Ukraine toll free numbers especially for Ukrainian customers and partners. From this article, gain an info about our services and this incredible country described below.
It's surprising but Ukraine is the biggest European country that is situated at its center. In most achievements, this county takes first place: invention of frame hive and petrol lamp; biggest reservoir of black-iron ore; popular men's monasteries called Lavras located there; the longest wind instrument; the deepest metro station in the world "Arsenalna" and so on. Order Ukraine virtual phone numbers in order to communicate with local people and understand how marvelous they and their country are.
Toll free numbers and its practical base
It's a virtual number that permits your subscribers free, all fees must be paid by number user. There is also such feature as call forwarding to such directions as SIP and other numbers. No usage of SIM-cards and other expensive appliances required. Locally you won't be attached with this kind of phone numbers. In order to make VoIP outgoing calls, not only receiving, you can order a SIP account from us with all possible settings. Check the next prices for 800 numbers here.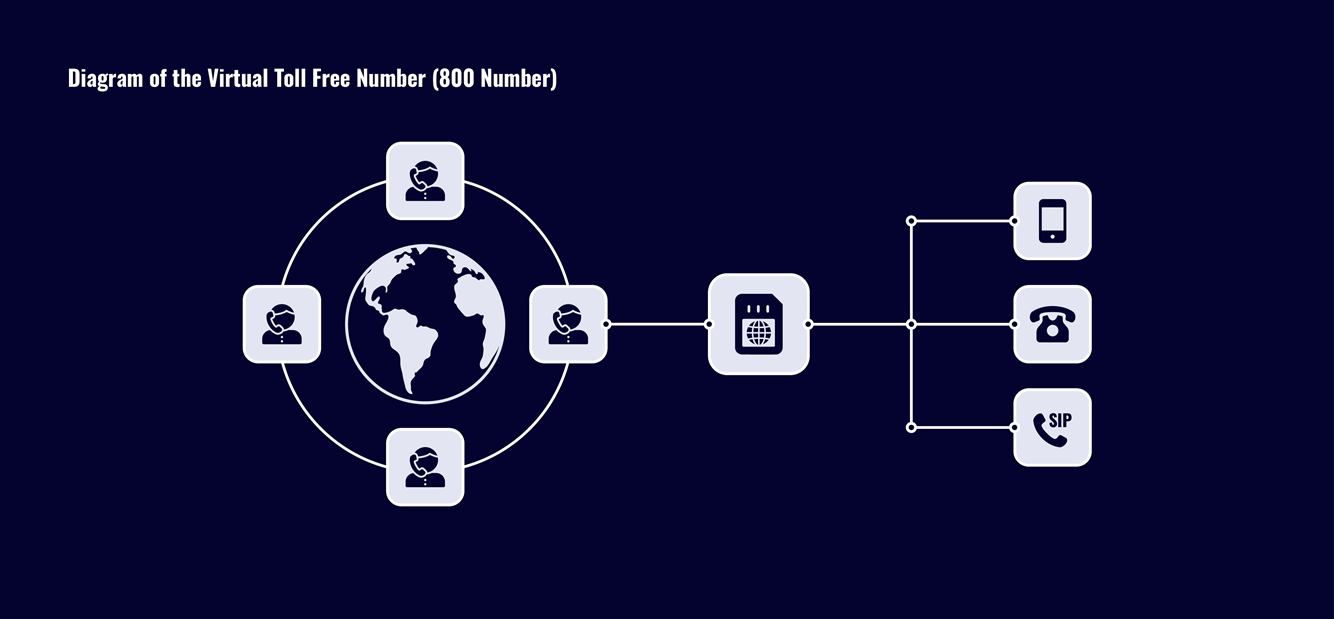 Ukraine toll free numbers for calls
Preferable sides in using toll free numbers
All advantageous pluses in utilization of Ukrainian toll free 800 numbers you may see below:
Ability to order it via Internet from our site;
Additional telephone services for a number known as call recording, hold music, greeting message and others;
Cheap costs for connection;
Free calling for subscribers;
You don't need any SIM-cards or other technical equipment;
Location doesn't play important role, because you can use this number anywhere.
For making office communication more convenient and successful, try our best solution known as virtual PBX station presenting a range of telephone services as voicemail, call recording, unlimited SIP accounts and others. More info you will get from our experts.
Contact our technical support department that works without breaks and weekends. Find us via Skype, email, live chat or by telephone. We are always accessible for cooperating with our customers at high level of professionalism.