See a meaning of virtual VoIP phone Almaty number for Kazakhstan. We present alternative variant of connecting virtual numbers in Kazakhstan capital for citizens of other regions and other countries known as Almaty virtual numbers.
They have city code 727 and habitual digits combination for traditional numbers. Subscribers making cheapest calls to these numbers are able to economize at conversations easily with Freezvon phone services.
When you need to deal business affairs in Almaty, our services could be helpful for your communications in this country. The following information is really useful if you in case of ordering. Please, read more about our numbers for Almaty presented in this article.
What is virtual number and how it functions?
That is a number with code +727, which working peculiarity is based on call redirection to different destinations. There is a possibility to forget about connecting SIM-cards or roaming (this number will work without them). There are also such VoIP numbers for Almaty as:
Local number of Astana, Karaganda, Pavlodar and other regions;
Fax phone numbers working without office equipment;
Multichannel toll free number with free calling feature: Kazakhs can dial to them without paying fees.
We have also mobile Kazakh Beeline numbers with code ''77'' or ''05''. Check the prices shown here.
Why you need to connect virtual phone number?
These numbers have a range of such preferable pros in usage:
Absence of attachment to location: usable on a whole Kazakhstan territory and other states;
Independent operation: numbers function without phone lines or standard appliance;
Local cheap rates: residents of Almaty can call to these numbers at internal costs even being out of coverage zone;
Choice of communication method: receiving calls to direct number or other devices;
Additional phone features as blacklist, voicemail, hold a music and others.
Independent of the city where you use direct numbers for Almaty, your subscribers will think they are calling to the Kazakhstan capital.
How direct virtual numbers for works?
For functioning of your Almaty virtual number just set a right forwarding in a personal cabinet of Freezvon. Calls will come to such courses chosen before:
Ordinary landline or cellular phone number;
SIP (IP-telephone or special application downloaded to a device with Internet);
Skype (free).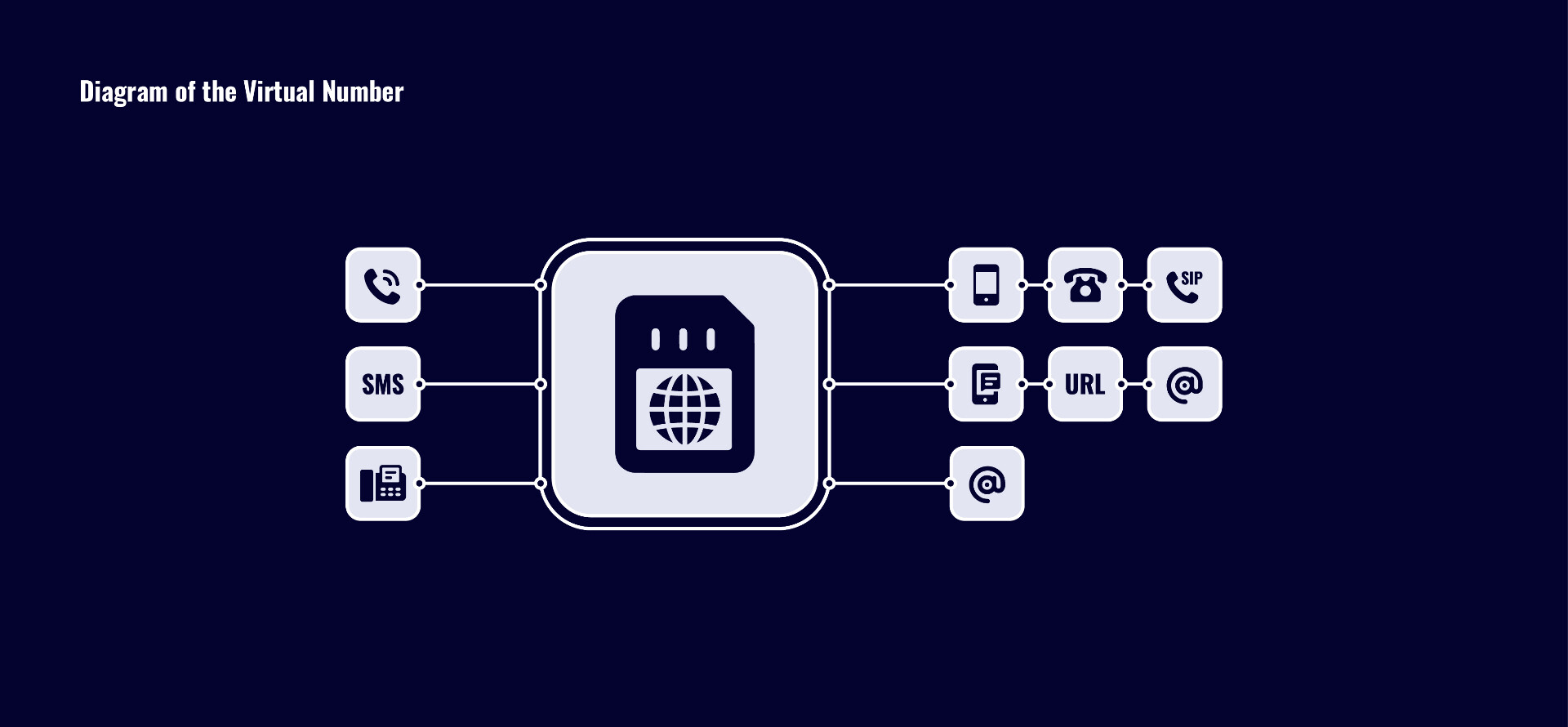 Almaty virtual number
In order to call other countries at minimal prices, get SIP account from our team and install such free programs as Xlite or Zoiper to appliance with Internet. If you get Caller ID function, please tie your number to account, then digits will be displayed to subscribers.
After getting a phone number, you will obtain a SIP-account free if you want. This service will permit you making calls abroad. You just need to write us a request regarding your desire to use SIP service and our managers will help you then.
For the rest of the questions, just contact our technical department team. They work 24 hours every day, so you will receive everything you need and anytime you need concerning IP-telephony services for your telecommunication operations.