Become user of El Salvador virtual number you can after reading our article dedicated to it. In IP telephony society, you will face to new VoIP representative that can be unfamiliar to you. It's virtual number for El Salvador. How it could be useful for you?
When you are in a trip or need to maintain contacts with colleagues or other people you appreciate, facilities are extremely helpful for you. From this article you can get more useful details about Freezvon DID virtual phone number working via Internet.
*The price is quoted for Calls, SMS, Toll-Free, or Fax type of phone numbers.
For Calls and SMS, Calls and Fax of phone numbers, the price could differ.
Country from Central America is known as combination of historical Maya buildings with picturesque nature, cult structures and majestic volcanoes. The history of the state goes from ancient Maya tribes, it can be called an example of ancient civilizations greatness. City Alegria is flower heart of Salvador, breathtaking and beautiful place. Not only historic heritage is an important property of El Salvador, but virtual numbers, which are reliable method of communication.
What is virtual number and its practice?
That is a virtual number with code +503 that can readdress SMS, calls and fax to special courses. It can work without SIM-cards and another technical equipment that only slow down functionality of the number. Don't worry about the territory or place to use such numbers, because it has no physical location. If it's necessary to make calls abroad, try to order SIP service. Then you'll get SIP-account and you'll make calls with low rates and get calls from callers for free.
Freezvon works in IP-telephony sphere over 5 years. Customers from big companies use their telephone services in over 120 countries. No matter what country you are from, choose your own service according to your needs.
Virtual numbers and their powerful positions
If you're ready to make a purchase, you need to check the list with positive odds of our product:
Ordering options are available online at any time;
NO SIM-cards in usage;
Surprisingly low rates for services connection;
It's possible to make cheap calls to foreign countries;
NO physical location;
Capacity to get additional phone services voicemaill, call recording, hold a music, call history, white and black lists and others.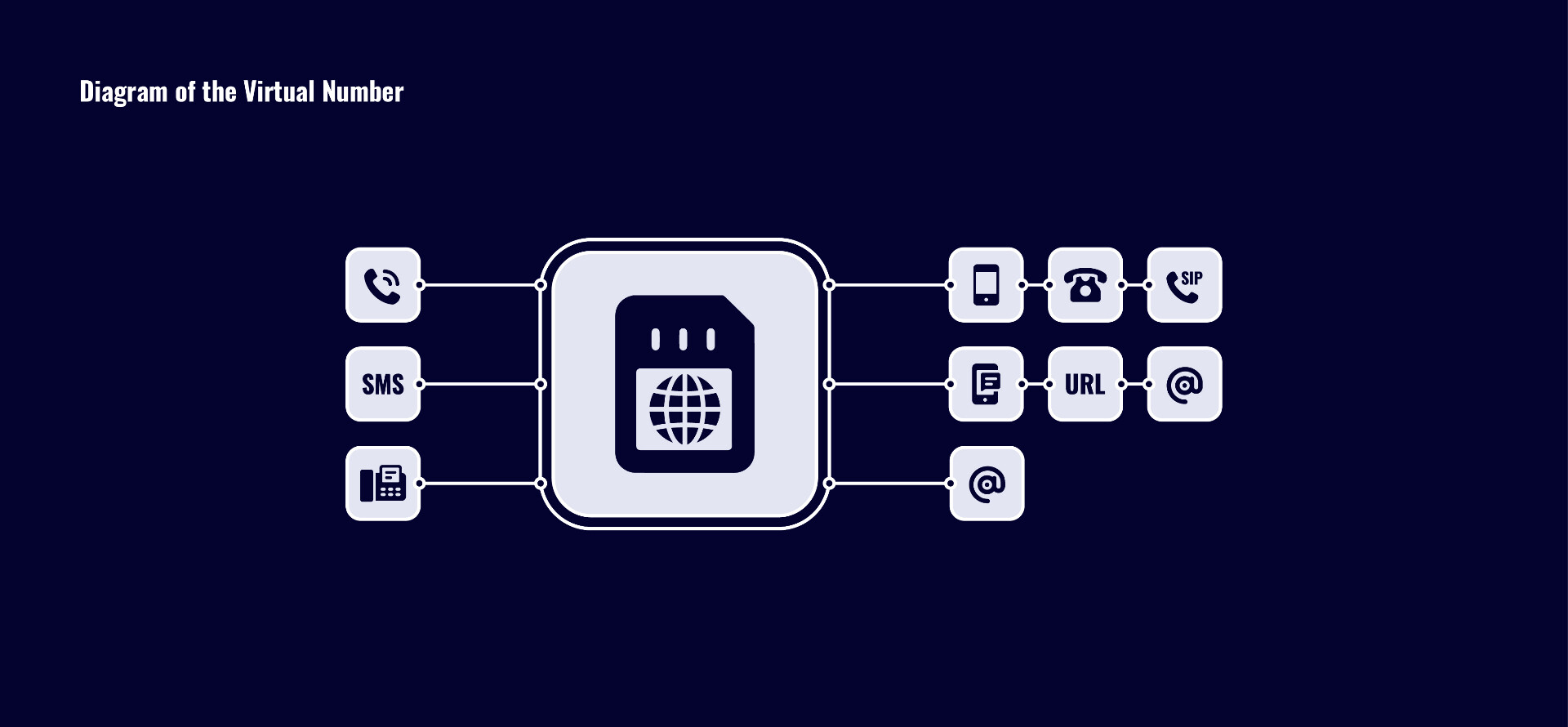 How El Salvador phone numbers functions
Virtual numbers and their types
Before purchasing you need to select what type of service you really want.These numbers are for:
Fax operations + redirection to email;
Calls actions + readdressing to SIP (IP-telephone) or other phone;
SMS procedures + diverting to url, email or other
Calls and SMS activities + diversion to separate courses;
Fax and calls actions + forwarding to distinct targets;
Multichannel numbers that have many lines for less overcharging the number;
Toll free numbers, which guarantee free calls for subscribers, but owner pays for their calls.
Freezvon as a provider of IP telephony can give you amazing opportunity to improve telephonic communication not only externally, but also internally. There is such service called virtual IP PBX station, which comprises telephone possibilities such as numerous SIP accounts, internal free calls, free virtual number, IVR menu and others.
Don't be afraid of questioning our experts concerning VoIP telephone services. They are achievable 24-hours in live chat, email or Skype, just contact us. When you need to get other phone numbers, just try some other Freezvon services.