IP-telephony is greatest way for communication with Vatican citizens closer. The state-enclave (country within another country), in fact it's place of Pope's throne. Status of Vatican in international law is considered an independent territory of the Holy Throne.
If you're going to visit this country, you may see all its attractions in short period, all of Vatican's buildings are regarded the sights (100%). It's interesting that citizens don't get married here and the birth rate in very low level (throughout history of Vatican only 150 of marriages were made).
In spite of the fact, Vatican is theocratic monarchy, modern technologies are very common to them. IP-telephony is not the last method of communication in this country. If you want to stay more informed in this communicative sphere, you need to get more info concerning VoIP telephony below.
Virtual phone number and working items
That is a number having a code +379, that works thanks to redirection of sms, calls and fax to the following directions such as mobile phone, Skype, SIP, e-mail and in some cases electronic devices. It's sim-card free and doesn't require any additional equipment. If you need economic variant of communication you can order SIP application and get free incoming calls from abroad or making outgoing calls with low ratings. For more advanced business people there is such decision as IP PBX station, which controls all telephonic affairs of the company. It gives such services as lots of SIP accounts, IVR menu, free virtual telephone number etc.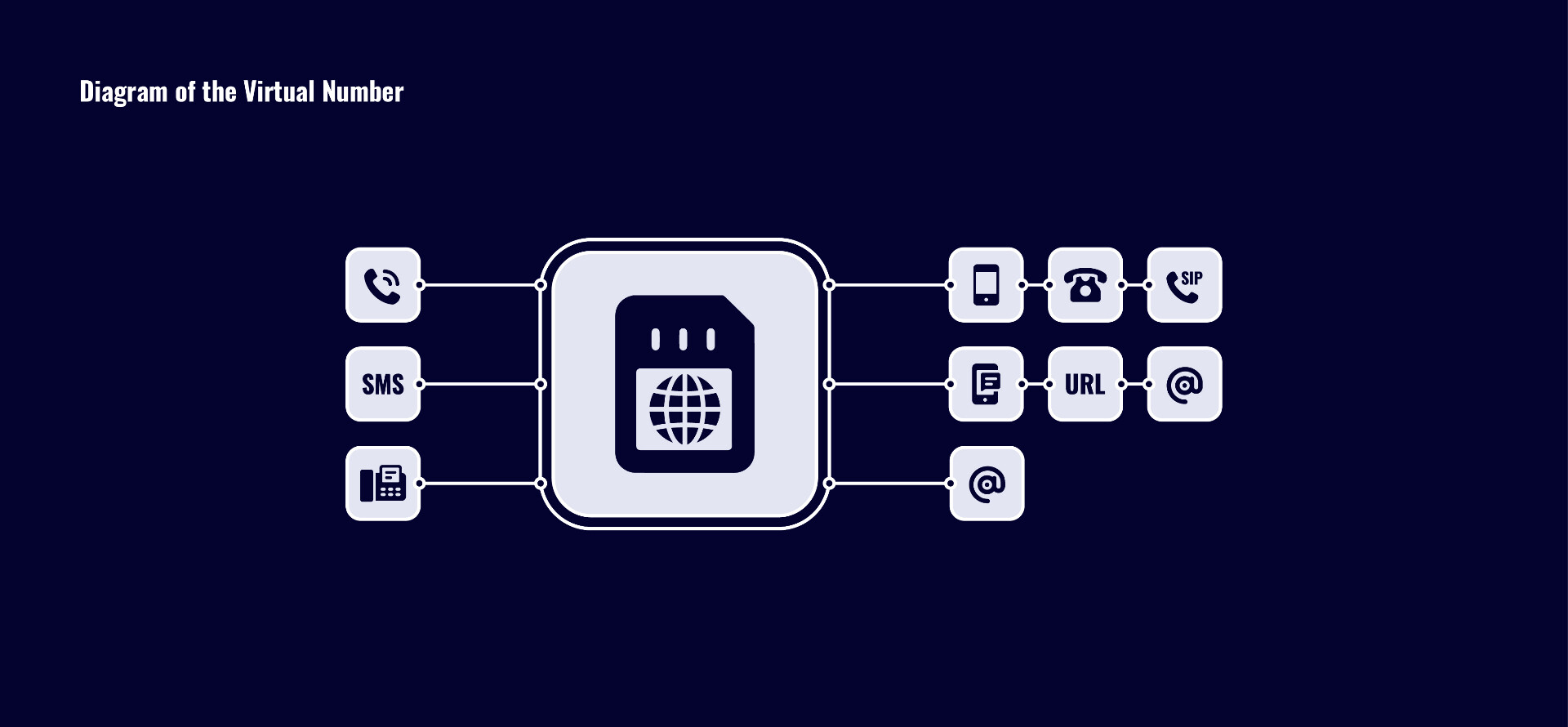 Vatican virtual numbers
For being more acquainted with prices you can see here. You can get SIP-account free if you first order virtual phone number. It will be possible to make cheap SIP calls.
Types of virtual numbers
Virtual phone numbers for Vatican you may examine in a list below. They are for:
SMS, which gives the possibility to get sms to e-mail;
Calls that operates outgoing and incoming calls that are forwarded to SIP, Skype, mobile number;
Calls and SMS operating these 2 services;
Fax which are sent to e-mail as file PDF;
Fax and calls that are under the control of one number.
The other variations are better for people building their business:
Toll free 800 numbers with free calls for calling people to your corporation. The user of such number pays for these calls;
Multichannel telephone numbers with many lines to get rid of lost calls.
Advantages of virtual phone numbers
Everyone user needs to be convinced in reliability of chosen services:
Online ordering process;
Low rates for services usage;
No location bounding in need;
Best choice for business development;
Possibility to make online payments;
Ability to get additional telephonic services as hold a music, cheap VoIP calls, send and bulk messages, call history etc.
Curious people are always in advance, so if you have doubts about any points in IP-telephony, our experts from support make it clear for you. Click here and contact us now.