Qualitative method of abroad communication with virtual number renting. When there is a necessity to communicate internationally (for ex. in trip you need to conclude an agreement with partners). Expenses for purchasing and connection of local number is unnecessary.
In such cases, we propose a connection of such numbers that have codes of appropriate region, however they are not attached to physical location and can be rented for demandable time. In this article, see all details about rent virtual numbers.
Receiving of desired virtual number is accessible to juridical and physical persons. Get a phone number, which belongs to any foreign country. Prices of such number depend on its type and chosen country. See all costs for our phone services in "Pricing" section.

Freezvon works with virtual telephony services sales and rent out cell or fixed numbers, and 800 numbers of free calling for any period of time. Connection of these numbers is made online and does not require existence of telephonic wire, buying SIM-cards or additional heavy equipment.
Virtual numbers accessible for renting out
Freezvon Company is interested in qualitative and convenient telecommunication for subscribers. We provide several types of numbers and useful features, which can help you in work and simplify elementary functions. All numbers work on base of redirection. Call that comes to a number will be redirected to server and then to appropriate destination (other number or SIP account). Course of redirection you need to indicate while purchasing.
Rent such virtual numbers, which are designated for:
Calls;
SMS;
Calls and SMS;
Fax;
Calls and fax;
Multichannel numbers;
Toll free 800 numbers.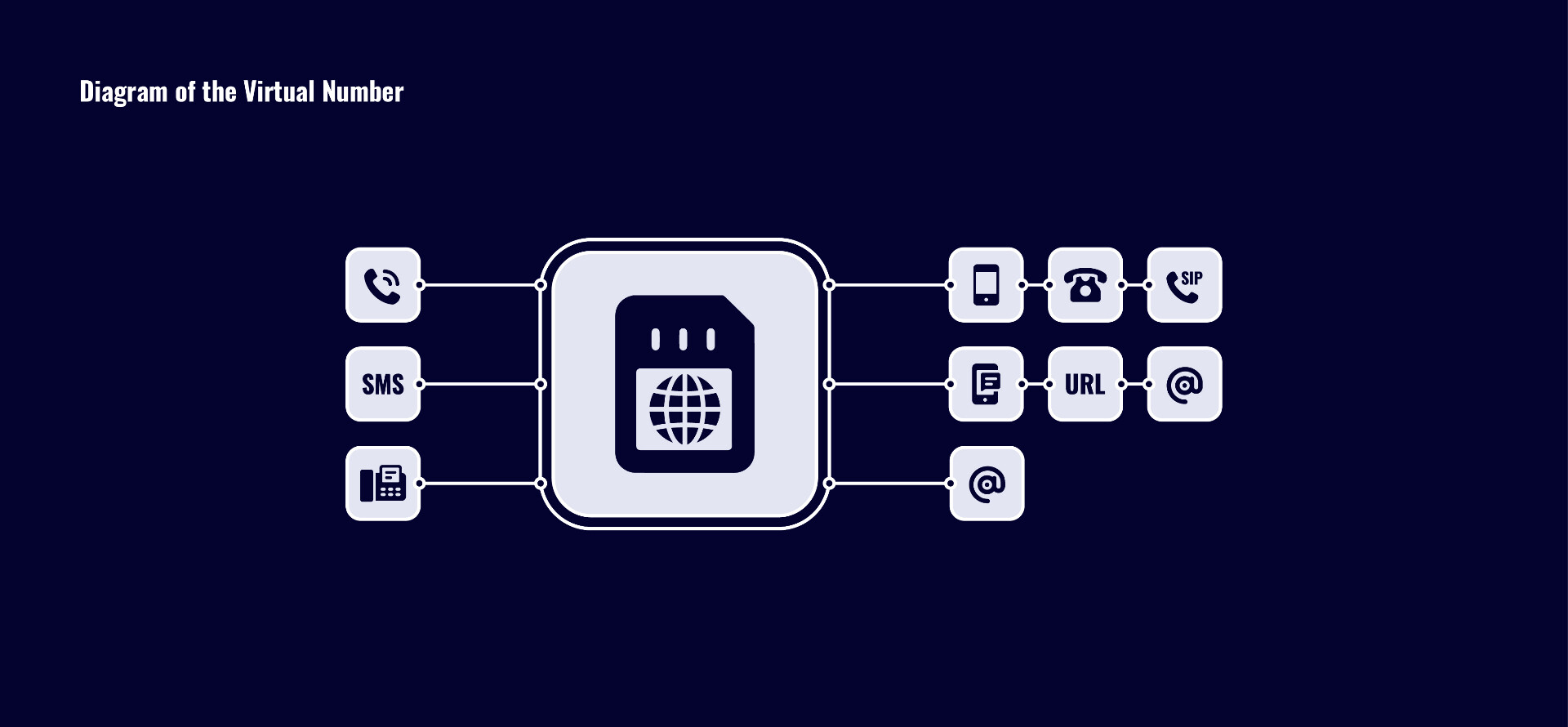 Obtain rent virtual number
From category "for calls" we present mobile, local or 800 telephone numbers. Renting is possible for wide range of countries CIS, Canada, USA and others.
New technology for your telephony as PBX station with only useful options possible to add as internal numbers, voicemail, CDR, individual IP-address, IVR, hold music, unlimited amount of SIP accounts etc. Improve your talks with Freezvon (you can setup this according to your preferences).
How rented virtual number functions?
On Freezvon the renting of such number with call redirecting to cell, fixed number and other destinations presented below. VoIP-telephony that provides their functioning, permits forgetting about special equipment as SIM-cards and connection of telephone lines. Incoming calls can be gone to:
Cell or landline number;
SIP app (downloaded to PC, tablet or IP-telephone);
Skype.
To SIP-account and Skype the calls will be redirected freely. Parameters of redirection can be installed in personal profile while ordering a number.
SMS-messages are always redirected to one of such courses:
Alternate cell number;
Email;
Domain of server or website (URL address).
Set free forwarding to email or URL. In order to change chosen redirection you need to enter personal account and pick another one.
Rent of virtual numbers for fax receive is explained by its automatic forwarding to email only, where files are saved electronically.
Preferences of renting virtual number for abroad
Rent phone number for calls, SMS and faxes is actual in many cases in your life. For example, during your trip to abroad, there is no necessity in local number or for cooperating with foreign colleagues. This service has the following benefits:
Possibility to rent a number for over 120 countries;
Absence of SIM-cards and heavy appliances;
Mobile numbers, which are not tied to physical location and can be used around the globe;
Accessible to local citizens: rates for subscribers from region to what number is attached to.
You can always continue virtual number rent, having full balance with necessary amount of money.
All questions and requests concerning virtual number rent can be asked/sent to our technical department, which works 24 hours every day. Contact us now! Please, find us via online live chat, Skype, email, or by phone. Our technical managers are always in open access, so please, be attentive and responsible user and we will do anything for your comfortable usage of VoIP telephony.