A list of available mobile operators in Russia, Kazakhstan, Belarus, Ukraine. Mobile network permits keeping contact with other people. Nevertheless, mobile operators of such countries as Belarus, Russia, Ukraine, Kazakhstan and providers of local telephony prescribe high rates that can create some difficulties in telecommunication within the countries and outside of it.
Company Freezvon offers alternative solution for your talks as virtual numbers with coverage for desired region. It can be used out of coverage zone without high costs for talks, and it doesn't have physical attachment to location of subscriber.
Virtual numbers have codes of countries, cities or mobile operator with ordinary digits. Below you can see most popular providers of cell network in CIS countries.
Widespread mobile operators of Ukraine, providers of fixed services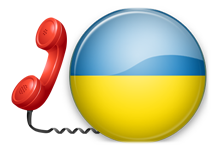 In Ukraine there are about 4 most preferable providers of mobile network, 2 providers of fixed service. Most utilizable mobile operators of this country are:
"Kievstar" is one of telecommunication service leaders. Company was established in 1994. Coverage zone embraces about 350 populated area ;
"DJUICE" is a sub-company of Norwegian corporation called Telenor, stockholder "Kievstar", appeared on market in 2004 and positioned as young brand;
"MTS" is a first provider of mobile network appeared in 1992. Zone of coverage includes multiple regions. Modern operator "JEANS" appeared in 2003. It is considered a part of MTS;
"Life:)" is quite young operator that appeared in 2005, but became very popular. It covers lots of cities, towns and villages. Company implemented 3G connection service.
Every provider presents telephone services, Internet, different options, interactive functions for users. There are various rates. Freezvon Company offers modern telecommunication features, permitting to use for contacts between Internet subscribers. Costs for numbers of different subscribers have their own peculiarities, but they are indicated by our company only once and are not changeable when you move. That's why reinstallation of SIM-cards or roaming connection are not required.
Among providers of fixed telephony services:
"Ukrtelecom", a leader in sphere of local telephony and Internet. Used by many corporate and private subscribers;
"Intertelecom, a popular provider of mobile and landline telephony, based on CDMA technologies. Moreover, people can use 3G Internet.
In our company, you can order virtual phone number of one mobile and local telephony providers with favorable costs.
Popular mobile operators of Russia, provider of landline telephony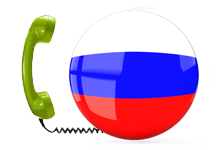 For Russians or those who are interested in qualitative telecommunication with local citizens, we offer virtual numbers with coverage of Russian regions. Most requested mobile operators of Russia:
"MTS", associated company of Ukrainian provider, flagship of telecommunication market in Russia;
"Vympelcom", leading telecommunication company that includes "Beeline";
"Megafon" is also good telecommunication provider. Coverage zone is quite wide. It provides 3G technology and work up solutions based on 4G.
Except providers of cell network, most subscribers use services of national local provider "Prostor telecom". Company provide Internet service. You can get virtual numbers of mobile or landline numbers for comfortable economizing communication with Russians. Check rates here.
Requested mobile operators of Kazakhstan, fixed telephony providers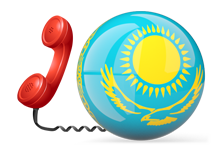 If you are in Kazakhstan of you have some business, personal contacts with local people, connect virtual telephony services as alternative solution. As result, you can get calls from everywhere, make calls and share SMS-messages at favorable rates. Much-in-demand mobile operators of Kazakhstan:
"Active", popular provider of mobile network. Zone coverage occupy lots of big, medium or small-inhabited locality. Used by private, corporate subscribers;
"Beeline" is one more popular provider with low rates;
"Dalacom" is the most progressive Kazakh company with 3G technology;
"KCell" is a part of Scandinavian huge telecommunication holding TeliaSonera. It offers various telecommunication services, which are very popular;
"Pathword" is the first Kazakh network functioning in CDMA format.
If you are interested in fixed network, connect local Kazakh virtual number of "Kazakhtelecom". Order a service at favorable pricing from Freezvon.
Big mobile operators of Belarus, local telecommunication provider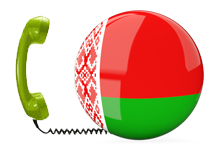 Lots of subscribers are interested in cheap talks with local people for Belarus. For connection you can use cell phone, landline virtual numbers. Largest operators of Belarus are:


"MTS" and "Life" are the most popular providers of mobile phone network in Belarus. Accept, make calls to their numbers at favorable rates;
"Velcom" is a first Belarus GSM-operator that presents mobile network for international, internal contacts. Coverage occupies lots of towns.
Provider of national fixed connection in Belarus is "Beltelecom" providing also Internet servicing. Connection of virtual numbers for Belarus from Freezvon will permit to have stable telephony and save money on talks.
It should be mentioned that is not the full list of countries where you can use VoIP technologies (there are about 90 countries). Check the prices here. For consultation address to our technical specialists via Skype, email, live chat online or by phone.
A possibility to get your questions solved exist thanks to our technical department team. Just contact them right now via email, Skype, live chat or using phone. Your problems are our main task to solve! Let's solve them together!