Freezvon recommends installing such softphone as PortSip (PortGO) for making cheap calls. PortSip (PortGO) softphone is a softphone application designated for the business' most dependable and highlight rich correspondence applications various operating systems.
In view of SIP and Open Standards, PortSip (PortGO) softphone and versatile application customers turn into an augmentation to your organization's PBX and highlight a huge number of correspondence alternatives, unrivaled security and encryption and sound codecs.
This app is accessible to install for such systems as iOS, Android and Windows desktop. Secure, versatile availability to your venture with PortSip (PortGO) Rebranding. Add your own particular look and change default settings with PortSip (PortGO). We are going to tell you more about its functionality and profits.
How PortSip (PortGO) service functions?
This is a SIP client service, which allows to get incoming calls and at the same time make cheapest calls via Internet. Thanks to this app, you can keep the contact with whole world. However, before doing this you need to get SIP account, which will help to make and get calls staying online. You can set it on your device as:
Smartphone
Tablet
PC
Laptop.
It's possible to order that from our website. In addition, you are able to get Caller ID for making your phone number digits visible.
How to install PortSip (PortGO)?
In order to set this application, you need to complete several necessary steps we would like to present you right now. Download PortSip (PortGO) you can here.
Set the next parameters:
Name of user (your SIP number from personal account)
Password (your password by SIP number from personal account)
Server: sip1.telephonic-solutions.com
Automatic authorization: set the mark and press "Enter"
App status "Registered", now you can make calls.
Look at the screenshots for installation on your PC with Windows OS below: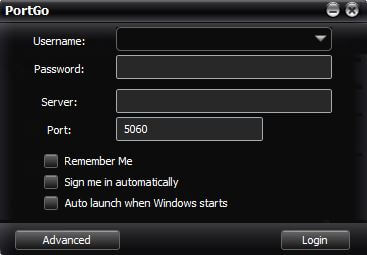 Launch your PortSip (PortGO) app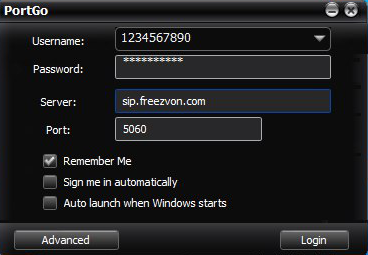 Fill in the fields "Username (your SIP login), "Password" (your SIP password) and "Server" (sip.freezvon.com). Click "Login"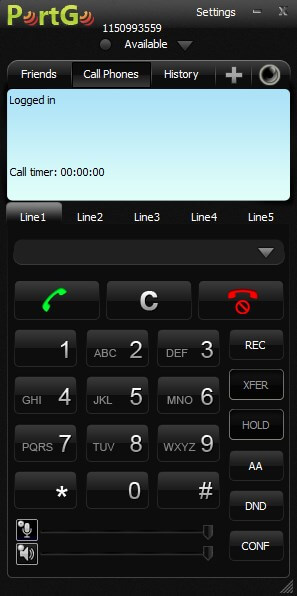 Now you can use PortSip (PortGO) for making and receiving calls.
If you connect to your virtual PBX the SIP, you should use the data of your internal phone number for PBX.
You can connect virtual phone number and only then connect SIP account with SIP app as PortSip (PortGO). For this you need to create a personal account on our website. Order a virtual number, then you should make a request to our manager about SIP account connection. After this, you can download PortSip (PortGO) on your device.
Buy virtual phone number for PortSip (PortGO)
If you have some questions, ask us online via Skype, email, online live chat or by phone presented on our website. Our support managers work 24 hours every day without breaks and holidays. We are always open to give you a full consultation about any of our VoIP telephony services. Please, contact us now!