Most people are interested in qualitative available telephone communication without using SIM-cards, roaming and other technical appliances. Alternative way of communication means utilization of virtual phone numbers from Freezvon Company.
Popular SIP provider Freezvon offers more comfortable, favorable solution for corporative and private subscribers: virtual number connection.That is a mixture of telephone communication and line of communication via Internet. Among principal advantages connection of such service: cheap talks and possibility of redirection to every device.
Our corporation works over 5 years in sphere of IP-telephony. We will permit ordering multiple telephone services for office usage or for personal needs. Try on your own experience all features we present.
Virtual number: description of favorable communication service
This kind of service is a basic in IP-telephony. It has physical attachment to coverage zone, but used without SIM-cards, roaming connection or high rates for calls. Attachment to appropriate region gives a permission to call cheaper its citizens. For them calls to an owner will be internal. Using VoIP technology it is possible to call people from other regions, but such calls will require a bit other rates. Connect several virtual numbers and expand dimension of your activity contacting with citizens of various countries/cities.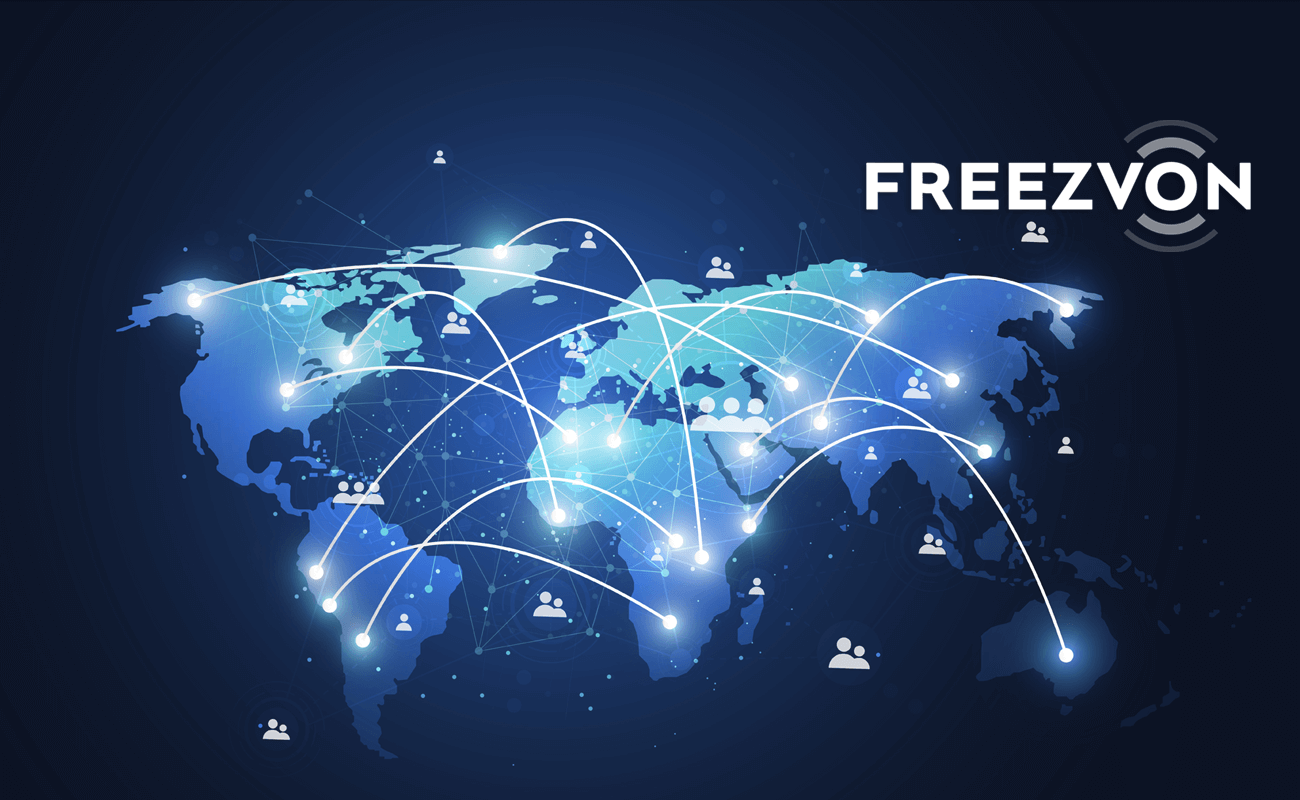 SIP provider of VoIP telephone communication
Main principles of virtual number functioning
SIP provider Freezvon presents connection of service based on data transmission via Internet thanks to SIP-protocol (IP-network). It is possible to transmit voice, text, multimedia data (functioning of number type). Then calls are forwarded to:
Mobile/smartphones;
Landline local telephone devices;
SIP;
Tablets/notebooks;
Computer.
There is also available redirecting to appropriate device (connecting additional lines). User can pick desired parameters of forwarding, for example set this service according to time/date.
While using devices with Internet, we recommend an installation of SIP-application for maximum money-saving process. Then subscriber doesn't have to pay for incoming calls. Among recommended applications there are:
3CX;
Zoiper;
XLite;
Asterisk.
They have almost the same functional with simple interface. Applications are available for downloading from official websites.
SIP-provider offers not only number for calls, but services for receiving/sending SMS, fax. SMS-messages can be redirected to mobile phone/smartphone or to e-mail (up to your choice). Faxes are redirected only to email.
What are pluses of using services from SIP-provider
SIP-provider Freezvon offers to clients a connection of telecommunication service for comfortable cheap talks. It will be useful to everybody who have business or private contacts with foreigners. Among principal odds are there:
Beneficial rates, independent from user's location;
Qualitative connection;
Flexible settings, lots of additional phone features;
Ability to connect supplementary phone lines;
Reliable and friendly technical department.
Thanks to using Internet for info transmission and attachment to IP-address rates stay still the same. Users can enjoy qualitative communicating anywhere with wired, 3G or Wi-Fi connection.
Why you need to address to SIP-provider Freezvon?
SIP-provider Freezvon functions on telecommunication market for a long time. Lots of users from various countries estimated a reliability of our company and quality of services, efficiency work of staff.
We offer telecommunication services in more than 120 countries of the world. Among European, American, Asian, African states. Cooperating with us you get a capacity to have virtual number with national coverage, or concrete city, mobile, landline, toll free number and also additional phone services as call recording, click to call, welcome message, voicemenu etc.
Costs for services from SIP providerBuy Virtual Phone Number Online
Wide range of coverage zones and other service will satisfy your needs of all categories. SIP provider Freezvon is sustainable partner in telecommunication industry. Use only modern technologies with us, just contact our technical department!