Learn more about telephony of new generation known as VoIP. This term is used when the matter is about virtual telephony. It is a new modern way of passing voice messages over online fast connection. This new smart facility improves the way people talk.
Being very comfortable in settings, easy and quick in usage, this way of talking by phone is becoming the main way of talking very quickly. Using Internet as a way of transmit voice, VoIP telephony is cheaper than usual PSTN or even absolutely free. Let's consider in more detailed info what VoIP telephony is and how it works.
Combine IP telephony services in one big package that is called as virtual PBX station. There are such services as SIP-accounts for cheap VoIP calls, interior numbers, blacklist for undesired subscribers (callers), greeting message for saluting, personal IP-address and others. In this article, you will see what is VoIP telephony and its characteristics.
VoIP telephony from Freezvon: what is it?
So, what is VoIP? It allows sending and receiving audio messages using, as transmitting via Internet. It permits sending voice call, using IP instead of PSTN. Phone as device becomes unimportant when we are talking about VoIP technology. Person may communicate without telephone set but using only Internet. Virtual features allow getting traditional number in every state and talking cheap. Receiving calls are possible using call forwarding that user of number set.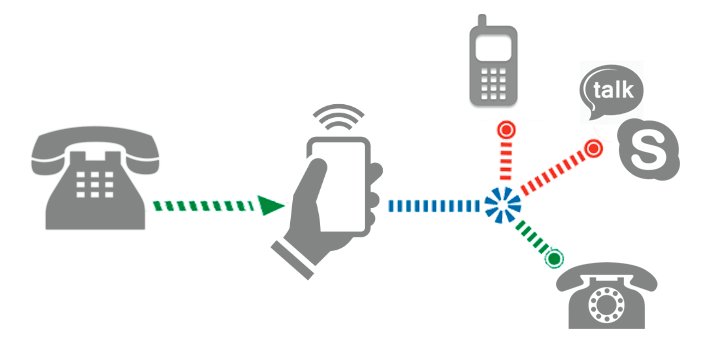 VoIP telephony
Using call forwarding to SIP, person doesn't pay extra charges for receiving calls. All that is necessary is only permanent open access to Internet and SIP device or other server for receiving calls (Asterisk, PBX). Inbound calls are free with such forwarding. If person doesn't have Internet always with him/here, it's not a problem. Freezvon gets opportunity for its clients to forward calls to fixed or cell. The forwarding is chargeable, but much cheaper than using SIM-cards with roaming and usual PSTN.
With Freezvon virtual number, you obtain local area code, so your friends, family, or business customers call you for the price of a local call. Find affordable phone systems for your business and office in order to simplify internal and external telecommunication.
VoIP telephony: why is it useful?
As it was told before, this service doesn't require special devices, but only Internet access. Such a way, such way simplifies phone communication. With Freezvon Company, you will get not only this, but also:
Free incoming calls;
Possibility of calls making;
Cheap outbound calls;
Cheap call forwarding to phone;
Wide list of available numbers;
Possibility to set additional forwarding (when the 1st one is turned off or unanswered);
Free forwarding to SIP;
Cheap forwarding to phone (local/mobile);
Opportunity of connection different phone services ( IVR , voicemail…) according to user's wishes etc.
VoIP virtual number such a way becomes useful and essential part of business and personal telephony. It's especially when we talk about international telephony, and possibility of economizing commercial and private funds.
Cost of connection and use of VoIP telephony services
Prices for purchase and use, as well as a list of countries for which you can order virtual numbers, you can find in the section "Pricing". To get an account in the SIP network, from which you can make cheap calls abroad, you need to replenish your account from $ 10 dollars. These funds will remain on the balance, so you can dispose them at your discretion. By purchasing a virtual number, you get this account for free. Prices for making outbound calls are indicated by reference.
Pricing of VoIP-telephony products
How to become a user of VoIP telephony?
In order to start sending voice medium over Internet and become active usage of VoIP telephony you may with company Freezvon. Then all that is left to do is to:
Make registration to our site;
Top up balance for needed amount;
Order the number via personal profile.
Enter the necessary data and confirm the ordering.
This process is extremely simple and quite fast, so only in several clicks you can become our subscriber. Notification about services connection will come to your email.
Buy VoIP virtual number for calls
All payment methods may be seen on user's personal profile. After all these steps, number will be ready within 24 hours and you will be able to use all the benefits of VoIP technologies. It's possible to obtain more details, you just need to contact our technical specialists.