Connection of telephone number with code of necessary country time period you need. In conditions of long business, trips or individual trips to abroad, people need to keep the contact with appropriate country in needed period of time.
In such situations, you'd better to buy temporary virtual number. This service is quite effective and money saving, so you won't have huge expenses for calls. With VoIP telephony service, you can simplify your stay abroad and keep contact with necessary people.
On Freezvon you can purchase disposable numbers of different countries for international calls, SMS and faxes. In order to connect such numbers you do not need any supplementary equipment, and for cancellation of these numbers just send a message to our technical department.
Types and advantages of temporary numbers
Freezvon presents such temporary telephone numbers, which are for:
Calls;
Fax;
SMS;
Calls and faxes;
SMS and calls;
Multichannel numbers;
Toll free numbers.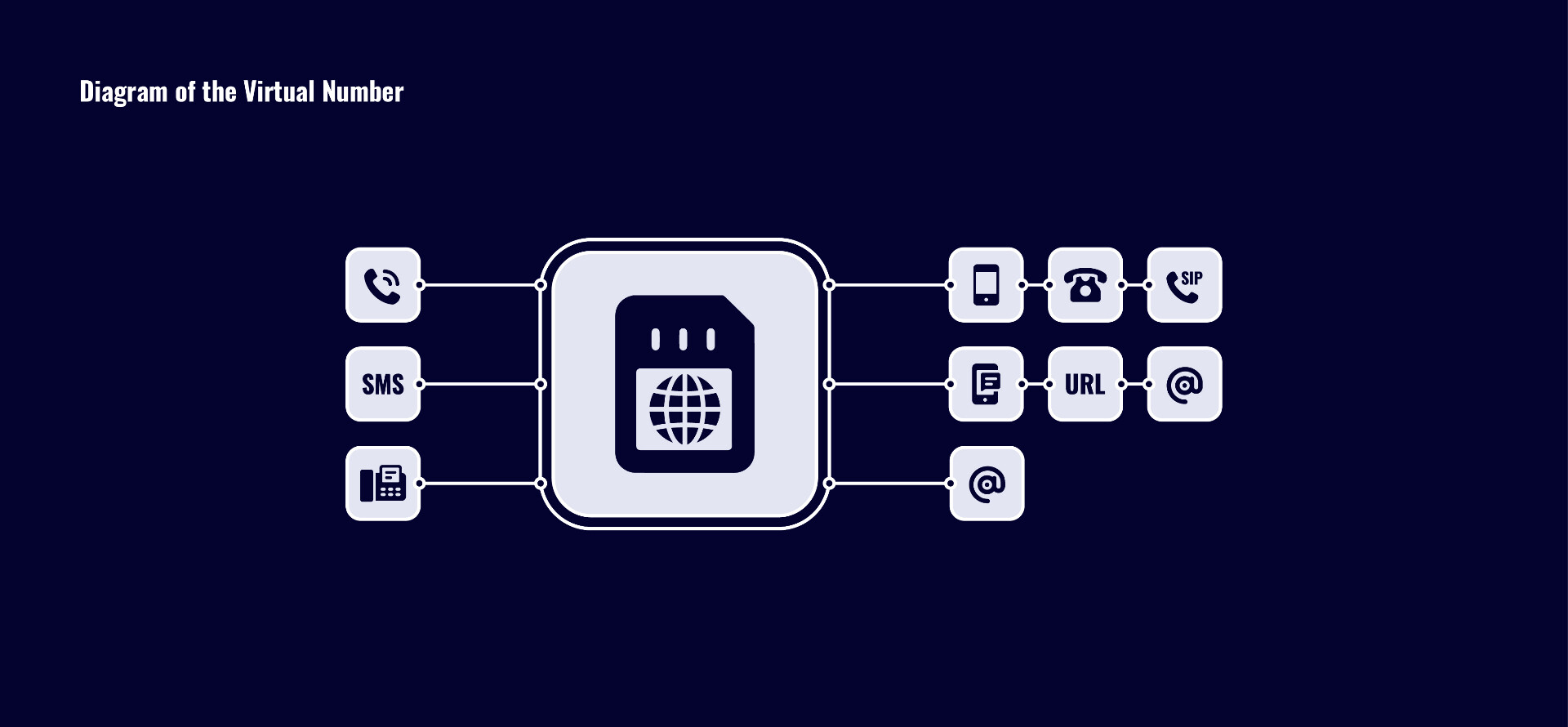 Temporary telephone number
You are able to use temporary telephone numbers of mobile and landline types for various countries. You can choose a period for using this service (start and end).
Connection of disposable number for SMS, calls and fax is favorable because of the following reasons:
You don't have to buy SIM-cards, additional telephones and other equipment;
Availability in actual region during needed amount of time;
Possibility to install redirection to any country to appropriate destination;
Absence of attachment to physical address.
In order to continue a number utilization, you need to top up a balance on time.
Principle of temporary phone number work
Temporary number works by such principle: signal (call, message or fax) goes this number and then it is redirected to Freezvon server, and only then comes to chosen destination of forwarding. Setting of temporary redirection can be done via personal cabinet on our website.
Calls can be redirected to:
Landline or cell phone;
IP-telephone or PC, tablet or smartphone with special application (SIP).
Calls to SIP from temporary numbers are free. Change appropriate destination via personal cabinet. If you need to make your digits visible, just order Caller ID function and all subscribers will see the digits of your number.
Redirection of SMS can be done to such courses as:
Cell phone number;
Email;
Domain (URL).
Free forwarding is available to email or URL. In order to change settings just contact our technical department. Fax redirecting from disposable phone number is done to email where files are saved as PDF files.
How to purchase virtual temporary number?
Choose appropriate temporary telephone number and learn its cost on "Pricing" page. Algorithm of virtual number buying from Freezvon is like that.
Pass registration process;
Enter personal cabinet and top up a balance;
Pick actual number type of appropriate region;
Set forwarding process;
Choose subscription period for the number: 1, 3, 6, or 12 months (2-18% discount based on the period of subscription and the price of the number).
Confirm an ordering.
For temporary number as for permanent one IP-telephony presents a range of additional features for example IVR-menu, voicemail, conditional call forwarding and other services, which are described in details on our website.
Buy temporary virtual phone number
If you get several questions, just contact our technicians. They will give you a full consultation. Find us via Skype, email, online help live chat or just give us a call. For better and favorable cooperation, we need to trust each other. Freezvon promises you to make every possible and impossible things for their customers successful telecommunication.