Mobile connection is more wide-spread and requested by subscribers from every point of the world. IP industry is developing all the time. Innovations, simplicity and flexibility are three main criteria of IP telephony.
If you are going to involve yourself in the ocean of VoIP technologies, it's better to begin step by step, because there are too many points and it needs more time to explore this area. So let's plunge down into the waters of one telephonic bay. As you may know, we define two main types of VoIP phone landline and cell numbers.
Anyway, we would like to open peculiarities of virtual cell number, that are more widespread than landline numbers. We will examine its meaning, functions and pros of virtual numbers here. Freezvon as provider of virtual facilities can present various numbers for any purposes, virtual IP PBX system, SIP application servicing, and some additional features (click to call, voicemail, blacklist, background music, welcome message etc.). Open your personal IP world thanks to Freezvon Company!
Descriptions and functions of virtual cell number
It is VoIP telephony service characterized by forwarding calls and SMS to a chosen course (alternative mobile/landline numbers, SIP accounts, computers, tablets). It's much easier in use because it's free from location. You may get calls and SMS from abroad and don't be afraid of losing it. It's used mostly for making and getting calls, but also you can send and get SMS messages, or to order one cell number for SMS and calls. Such service is ideal solution for business or just for travel stuff.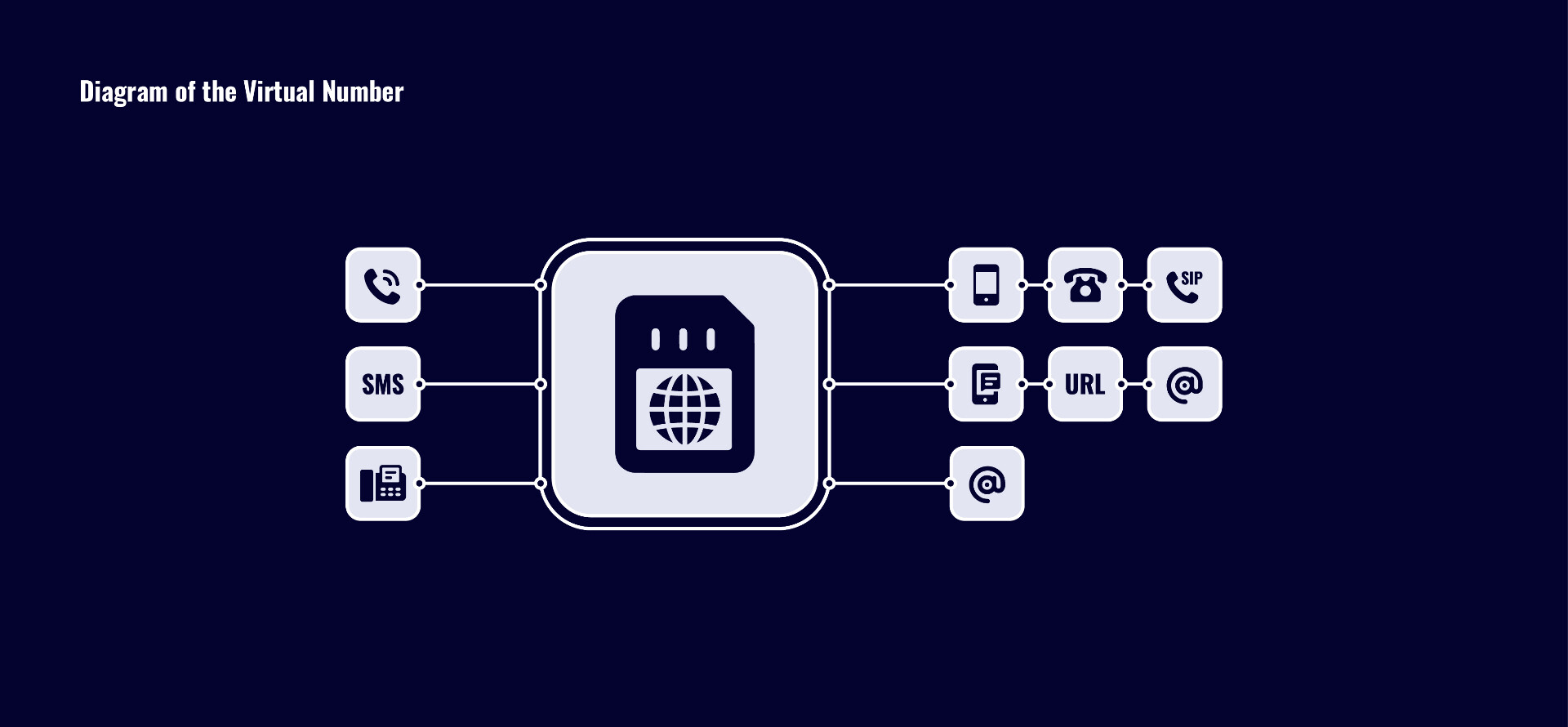 Virtual cell phone number
Suppose, you plan to purchase perfumes wholesale in Warsaw with the purpose of further resale at retail prices. You will need to establish a channel of quality inexpensive communication. Mobile phone number online - the best solution to this issue. Due to its use, you will be able to call up with suppliers, confirm orders, receive notifications of changes in order status, etc. Thus, you solve numerous questions without personal presence. At the same time, communication costs are minimized.
Positive sides in usage of virtual mobile number
Only favourable items are the basis of such virtual number:
Cell number helps to keep the contact with your compatriots or foreign partners from abroad;
Low prices are not comparable to anything cheap in the world;
Possibility to get number with some other additional telephone services ( conditional call forwarding , white and black lists, conference call etc.);
High quality of connection;
Incredible facilities for business development.
For instance, your Mom is in UK, but you are studying in Netherlands. Buying virtual mobile for the Netherlands for calls and Mom will dial to you with local tariffs, not losing a lot of money. Your Mom will be the happiest Mom in the world.
Check all prices for cell phone numbers, which you can observe clicking on the button presented below. We propose only reasonable costs for services as virtual cell phone numbers.
Rates and coverage for virtual cell numbers
To sum up, you may see that modern technologies are not the dark forest or labyrinth. Find the confirmation thanks to Freezvon IP telephone services now! Our technical support is available via Skype, email, online live chat or by phone. Contact us right now! and get more info concerning virtual cell numbers.