Get virtual Life telephone number for calls online from our website. Nowadays "Life" is considered to be one of the most popular operators of mobile network, about millions of subscribers use their telephone service.
That's why buying Life telephone number for conversations with business partners, suppliers and customers is great solution. Freezvon Company presents a possibility to connect virtual number with code of this operator for cheaper communicating. This feature is a modern accessible solution, because all rates remain unchanged even after your move to another office. Functions of forwarding provide more comfortable usage.
Order virtual Life number for cities and town of Belarus with code +375-25 and towns of Ukraine with code +380. You can begin with usage of number at the day of ordering, you don't need to connect roaming or use SIM-cards. From this article, you can get more info about about number of Life operator.
What is virtual number?
Virtual number with code of Life operator is one of IP-telephony service offered by Freezvon Company. Its connection will permit cheap talking with subscribers using any device. This service has region coverage, but can be used anywhere. Monthly fee depends on concrete rates. With this number, you can have cheap conversations with foreign subscribers without huge expenses. They also will be able to call you at local lower rates of this mobile operator. See the costs on numbers here.
What are virtual number functions and options?
Virtual number with code of this operator will be used for saving money on telecommunication with interesting people. Peculiarity of its work includes transmission of voice data via IP-telephony network. In other words, for this you need an excellent Internet connection. Call forwarding is possible to such courses as:
Smartphones/tablets with garniture;
SIP apps;
Notebooks/computer with earphones.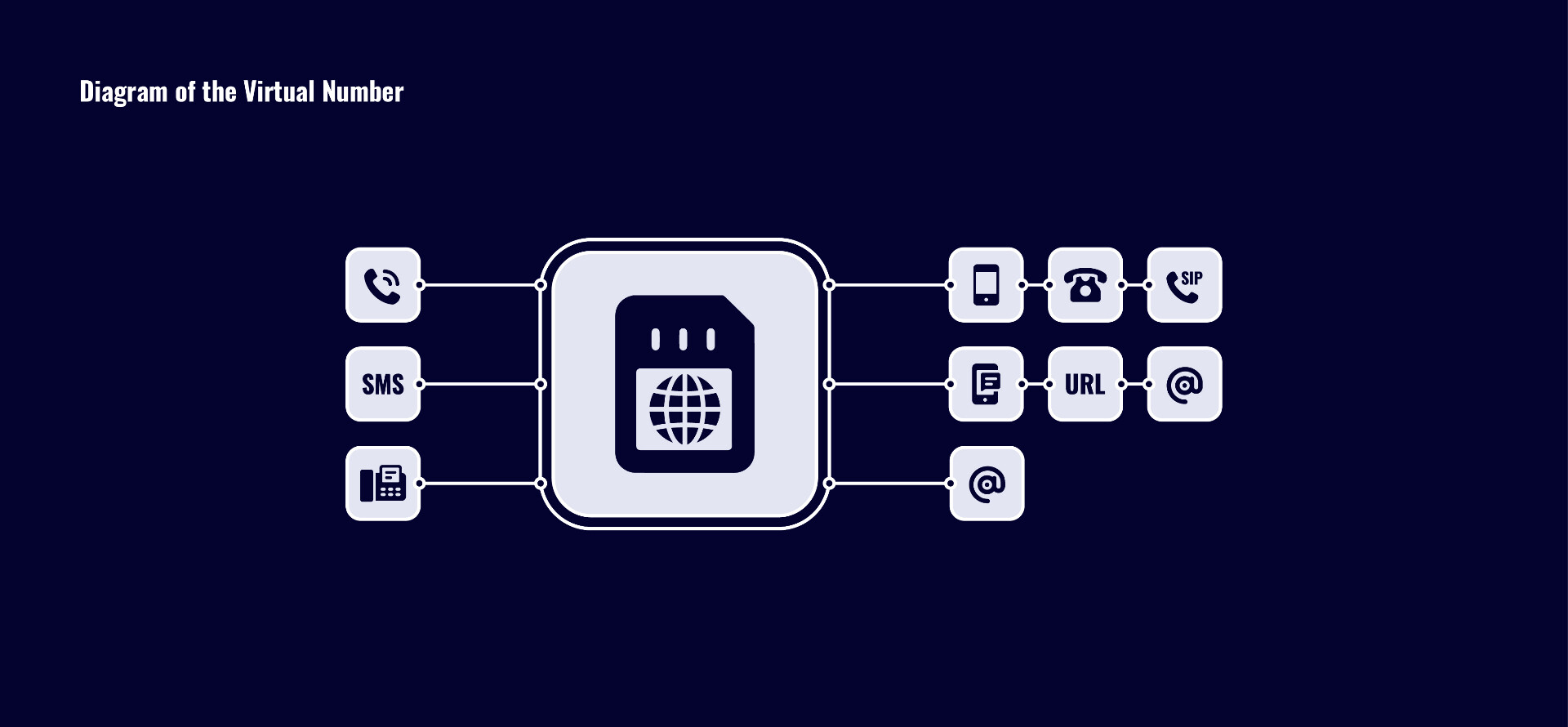 Life virtual number
To computer devices your calls go to Skype accounts or SIP. Costs for redirection to local/cell phone are not expensive, but to SIP and Skype is free. Download applications as Zoiper or Xlite and others.
Why this virtual number is worth buying?
Freezvon team recommends you to learn many points concerning pluses of virtual "Life" number:
Cheap and simple in use;
NO roaming or SIM-cards;
Ability to get any additional telephone features as voicemail, call recording, ivr-menu, greeting message and others;
Opportunities of developing business on international market;
24-hours technical support team is accessible;
Online purchasing process from site.
Contact us if you need to get more info concerning VoIP telephony services, payment methods etc. We are accessible via Skype, email, live chat or by telephone. Freezvon will permit your telephony to be developed thanks to favorable conditions of usage and cheap costs.