Connect virtual number for Lithuania and maintain relations with precious people easily from there. IP-technologies fix up Lithuania with big choice of VoIP numbers that embrace many positive points favorable for affairs.
If you are not against the augmentation of number of clients, you will be excited about getting of multichannel numbers. Our company offers lots of favorable ways of amelioration telephonic system, so don't miss a chance to pick one of them specially for this state.
This country has the highest level of Internet connection and the motherland of storks. We don't think that these two facts are related somehow and that storks bring the best web connection to Lithuania, but we think that not only with internet, people can communicate with each other in this country.
What is virtual numbers and their ways of work
Lithuania virtual number with unique code +370 that works by the forwarding of calls, sms and fax for more convenient destination you choose. When you've bought such kind of number, don't to be stressed with usage of SIM-cards or other appliances. These numbers do not require to be attached to physical location. Speaking about cheap calls to abroad you need to know that we have such solution as SIP service that requires to have SIP-account.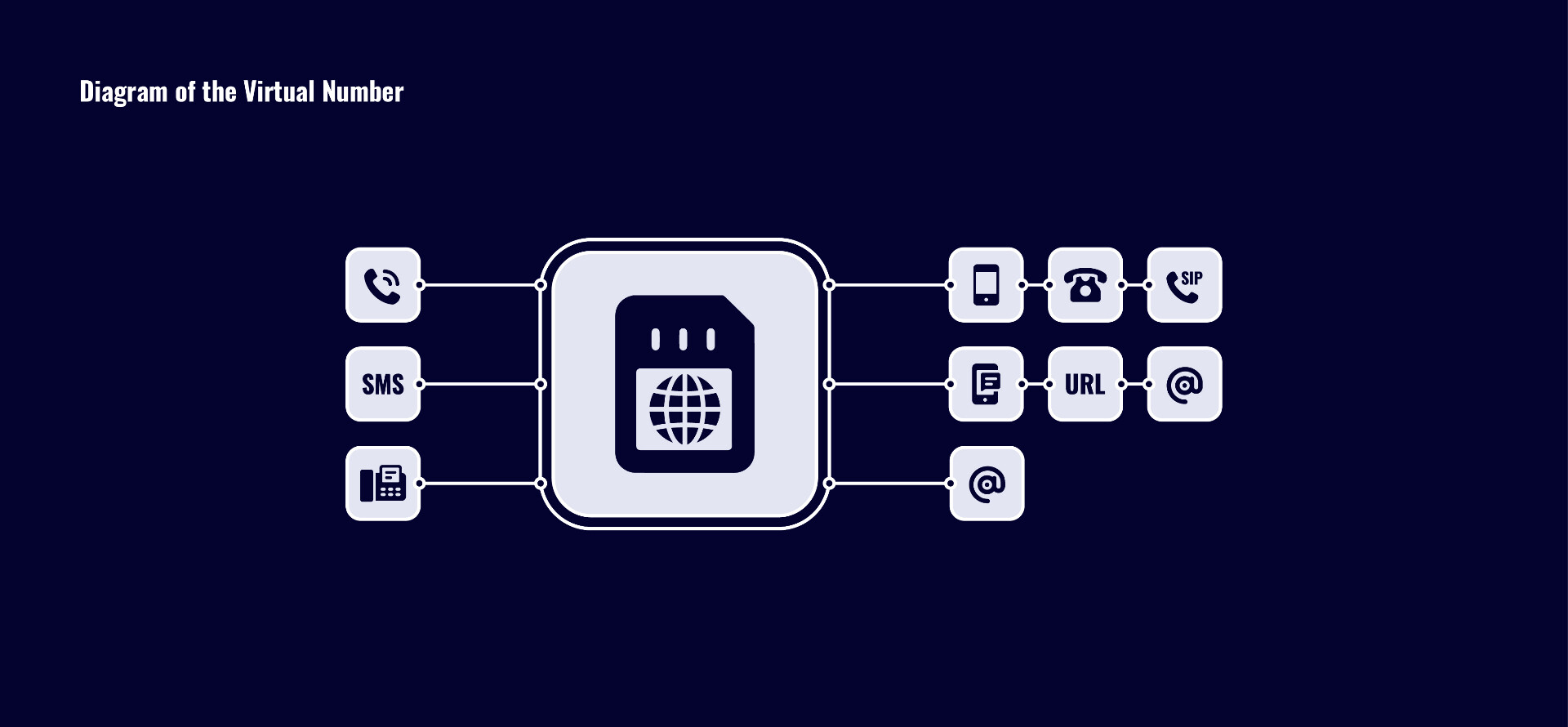 How Lithuanian virtual numbers work
Thanks to technology of SIP, you can make cheapest calls to abroad directions at local rates. Just connect SIP-account, download apps as Xlite or Zoiper to your device where you have good Internet connection, get all settings from our manager and save your money for abroad talks.
VoIP phone number types
Speaking about the variety of such numbers, you can observe them below. pick one of them and make telecommunication twice faster and productive. They are for:
Calls – a number for getting and making calls forwarded to appropriate course. You may install SIP call service and get the calls for personal SIP account (free destination);
SMS – getting and sending sms to the necessary destination;
Fax – receiving fax to e-mail in PDF format;
Calls and sms – a service managing only calling and SMS;
Fax and calls – you could do operations connected with 2 services;
800 numbers – when the customers are calling they don't pay;
Multichannel numbers – numbers with several lines.
Here you can see all costs for our telephone services.
What are the reasons of buying DID phone number:
Advantages of being communicative in lithuania give the reasons of using VoIP numbers:
You may order it online even being in another country;
You can be accessible anywhere ;
People from countries around the world could call you with local tariffs;
Cheap services;
Good choice of additional phone services: call recording, welcome message, black and white lists, conditional call forwarding, IVR-menu and other are here.
Freezvon offers different variants of virtual phone services helpful as for business practice as for home utilization. These are virtual numbers , SIP service, package of IP telephony services or other extra services. PBX system is also excellent variant for office work or personal requirements. Any service is significant and unique in its functional, so firstly try it on your own.
Questions are not frightful monsters and if you ask, it's better for you. Our support team is always waiting for your requests. Our managers care for your telecommunication processes, so we hope for trustworthy, favorable and convenient cooperation.