If you are interested in boosting your business in this country Freezvon is happy to inform you about Sudan virtual phone numbers for calls. As you know, in order to start your affairs, just begin with telecommunications that can easily improve your business.
This virtual phone number has calling code +249 and looks like ordinary phone number, but it functions only thanks to Internet connection. This Sudan virtual number has call forwarding feature, so you can receive your calls to SIP or other mobile or landline. Anyway, let's learn more about this service work.
If you need to optimize your virtual number work, Freezvon recommends you to connect some helpful additional phone services as voicemail, call recording, conditional call forwarding, IVR-menu, welcome message and others.
For having your telephony system on the highest level, just order virtual PBX station, which includes some standard phone services as internal numbers, unlimited quantity of SIP-accounts, own IP-address, contact book, call group, strong security service and some additional services you can connect anytime you need.
How virtual phone numbers phone work?
This number has the same digits set as real phone number has. But the main difference between these two services that virtual numbers work with the help of Internet. You do not need to use additional expensive equipment or SIM-cards, it does not require this. If you want to get your calls to convenient destination as SIP-account, mobile or landline phone numbers you already have. Moreover, this VoIP number is not attached to physical address, so you can use it even when you are out of the country. Sudan virtual number has 2 channels, but you always can connect more.
How to receive calls using virtual numbers?
One of the advantages of this kind of number is that you may redirect your incoming calls to the following destinations:
SIP
Mobile
Landline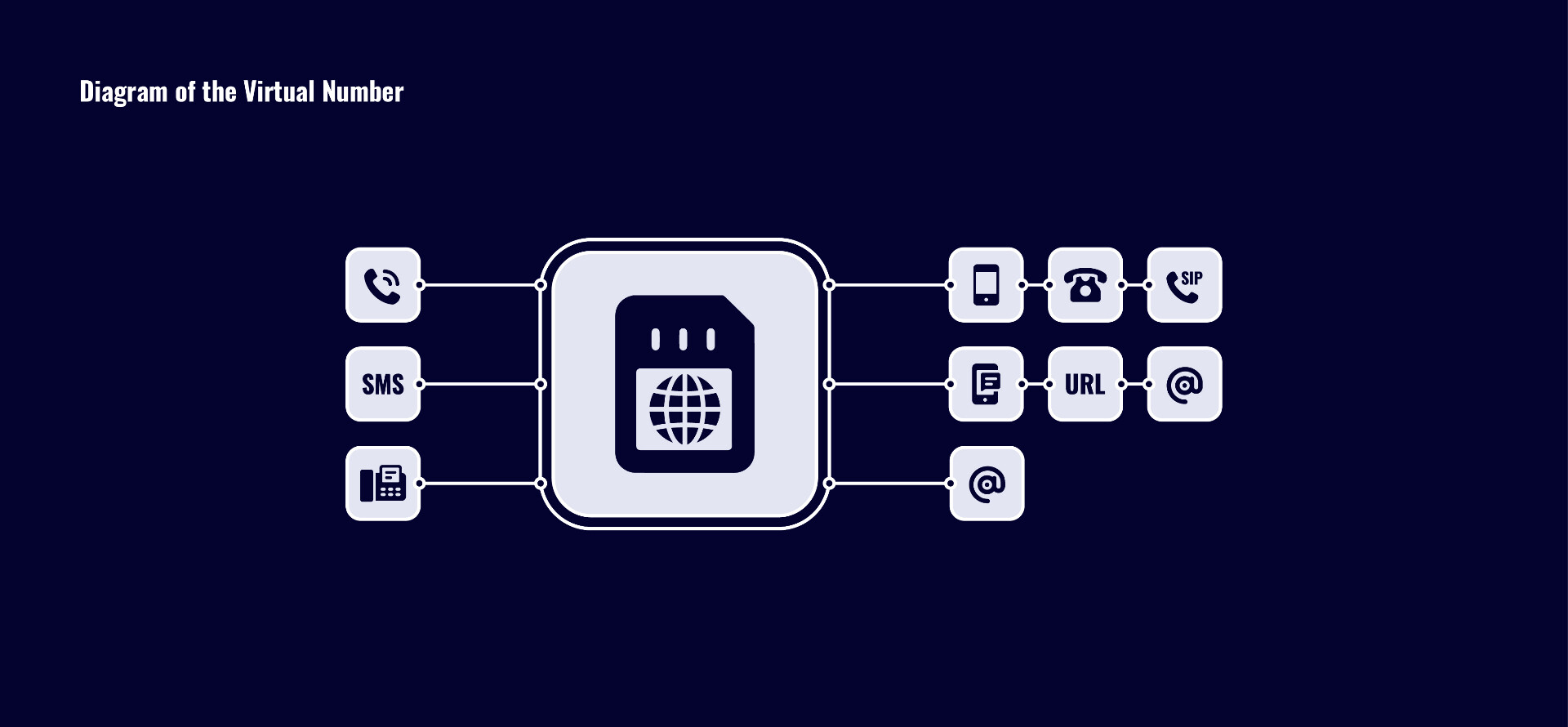 Sudan virtual number
Concerning the other numbers of different countries, you may check their prices in the section of "pricing" here.
How to make outgoing calls with virtual number?
If you need to support communication with your customers or business partners, just know how to make outbound calls with Sudan telephone number:
Get SIP-account from us
Download voice apps as Zoiper or Xlite
Set all necessary settings you get from our manager
Use your SIP for making calls
To know more about rates for outgoing calls you can click here.
When you still have some questions about Sudan virtual phone number, you may contact our technical support. Find us via Skype, online live chat, email or by phone numbers presented on this website. Ask anything you want to know about VoIP telephony services. We work 24X7 without breaks or holidays.