Native citizens of Arab Emirates can be already in your telephone thanks to VoIP technologies. Freezvon offers UAE virtual numbers for calls, SMS and faxes and their combinations. In the world of business relations the success of your company depends even on the details.
Our company offers free call forwarding to provide maximum comfort while using VoIP number in Emirates to satisfy all the needs of our customers or your own requirements.
If you started a business and need to work with customers from UAE, just organize your telephony in a correct way. We recommend ordering United Arab Emirates virtual number for receiving and making calls. The main principle of this VoIP number, that it works on base of call forwarding to SIP, or other mobile and landline phone number you already have. In this article, we are going to tell you more concerning the profits of VoIP telephony services for running business. If you have a big call center, we offer to connect toll free 800 number for UAE and receive more inbound calls from your customers increasing your income and image of solid company.
UAE is a wealthy reputable country and fast growing market, which is very attractive for many business spheres. But how necessary is an opening of a real representative office? Create a local presence in UAE and increase trust of clients and partners in this country. Besides, multichannel number makes several simultaneous conversations possible. UAE Toll Free numbers are popular there among companies, which care about clients' expenditures.
What are virtual number working features?
This number has a code +971 and give a possibility to make forwarding of calls, SMS and fax to desired destination courses. Remember that NO SIM cards or other equipment are used with this number. Another one beneficial point is that user could get around, but its number will work the same. That's explained by absence of number physical attachment. We should say that this number has 2 phone lines, but it is possible to add more of them. If you have a desire to make calls, you are able to order SIP account, and reduce expenses for telecommunication with people from foreign countries.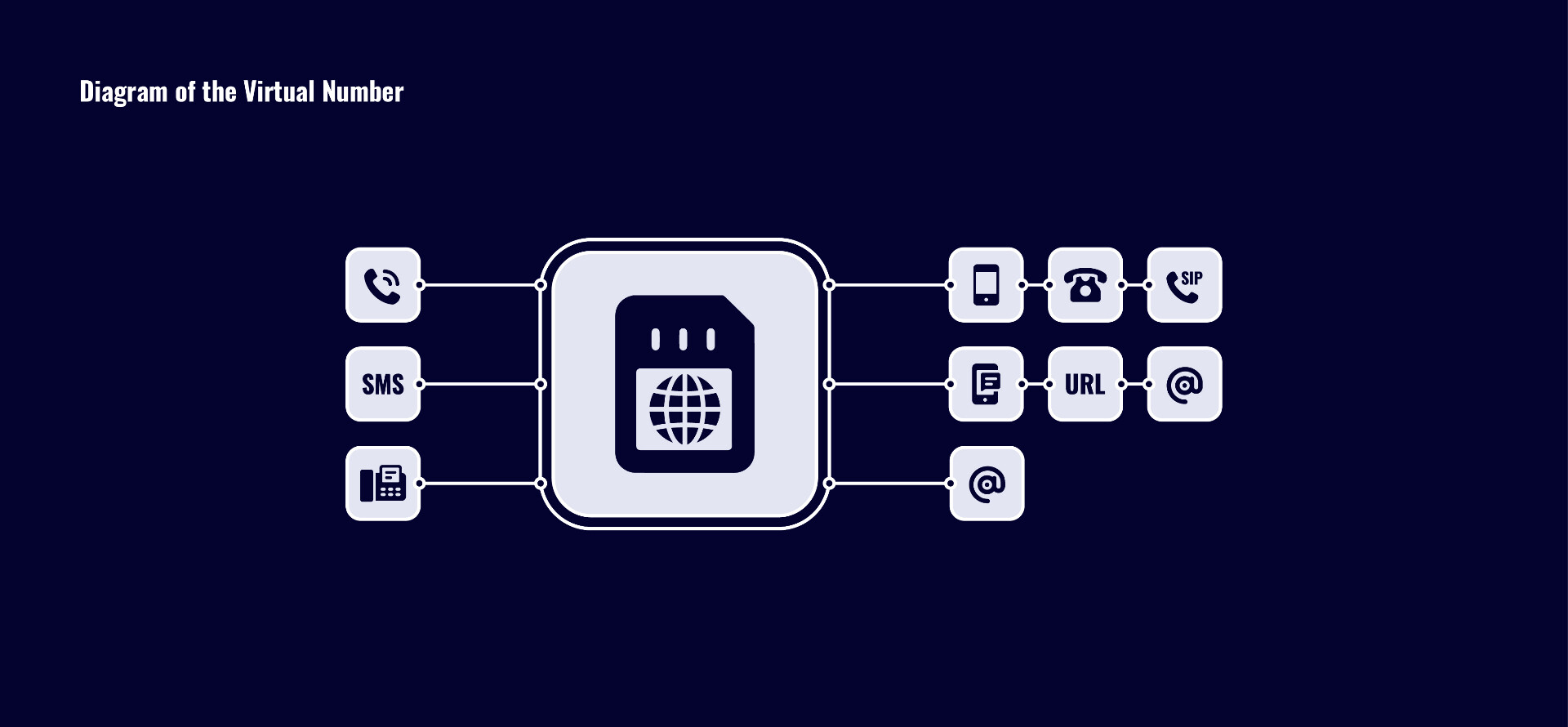 UAE virtual numbers
How to get calls with virtual number?
Generally, VoIP telephony offers several numbers that can redirect calls to appropriate destination. So, choose a desired destination as:
SIP (no fees);
Other mobile or fixed number (paid);
We also provide VoIP numbers for fax with redirection to email in PDF. You may also order SMS number with forwarding to URL, email or another cellphone. Look at prices here
How to make outgoing calls using our virtual phone number?
VoIP telephony opportunities embrace all the aspects of telecommunication services and can offer even more, than custom technologies. Freezvon Company guarantees the possibility of making calls via SIP using also your UAE virtual number. You just need to :
Order a free SIP-account;
Download and install apps as Zoiper or Xlite;
Make the settings received from our manager active;
See all costs for calls clicking here. On the page of "Pricing" you will get more info about costs for other phone numbers and services.
You can pay for our services using online payment systems or do it via bank transfer. Check them all here. Your ordered number will function within 24 hours, so just wait for our notification letter.
Freezvon provides such incredible service as Virtual PBX station. Having such system you could have free interior calls, numerous SIP accounts, IP address, IVR menu, call recording and other services. Its installation is described in details on our website.
Additional services Voicemail, click to call, recording of calls, welcome message, blacklist and others. IWith this features the work of your virtual number gets efficient and fast.
How virtual number works?
You should remember this phone number functions on base of call forwarding to personal SIP-account or real mobile and landline numbers. This phone number do not require the usage of SIM-cards or other technical equipment. You do not need to care about your physical location, because this virtual telephone number is not bound to any area, so you can use it being anywhere. Moreover, this number has 2 phone lines, but you always can get even more, just contact our manager.
You can check the costs for other virtual phone numbers here.
How to make outgoing calls via virtual numbers
It is a good advantage that you are able to make outbound calls using your phone number for United Arab Emirates. For this you need to:
Get free SIP-account with our settings
Download the program dialers as Zoiper, Xlite, Linphone or PortGo;
Set and update your SIP client via any caller app you have chosen;
Make cheap calls over SIP technology.
You can check the rates on our website here.
Virtual numbers benefits
Cheap outgoing calls to international areas;
Good telephony connection;
Order additional phone services as voicemail, call recording, IVR, welcome message, conditional call forwarding and others;
No need of SIM-cards or other equipment;
No attachment to physical area;
You can choose any convenient destination to redirect calls;
More calls from customers.
You can improve your business telephony;
You can add more phone channels.
If you still have some questions, you can ask our technical team, which is available 24/7 over Skype, email, online live chat, or by phone numbers presented on our websites. Do not hesitate to get interested in our other phone services of IP-telephony.
Also you can order additional services with a simple written request from your profile. Numbers and extras services will be connected within 24 hours or less, so you could feel UAE virtual number benefits shortly. See our contacts here.