Amazing solution for business connected with conveyance of passengers. Currently taxi providers can significantly simplify the work of operator, improve working conditions and enhance operational efficiency. For this purpose you need to purchase virtual numbers for taxi providers.
When we call to order a car first what we hear is the voice of operator.He is always polite and calm, ready to help if unpredictable or conflict situation has appeared. A person got to know the main principles of work, secrets and tricks when going to the first shift. However, requirement for candidates to this position are rather high. We offer to get virtual number for taxi providers in order to improve these affairs.
Accepting an order, taxi operator finds out all necessary details about order: address and time of trip, necessary vehicle class, passengers quantity and number of bags. The first impression is built about the company during communication with operator. Taxi operator is able to clearly explain the company policy in relation to tariffs and different payment details. When taxi arrives, that very person informs you that the car is already waiting.
Virtual phone numbers for taxi providers
Nowadays a lot of taxi providers exist and this means that they all have a dream never to miss any call from the client, manage to accept absolutely all inbound orders and satisfy customers with excellent service conditions. To make business for taxi providers go strong all these constituents play key role. Naturally, main factor is well organized system of operator and client connection. That is why a new service of IP telephony with its virtual numbers enters into arena.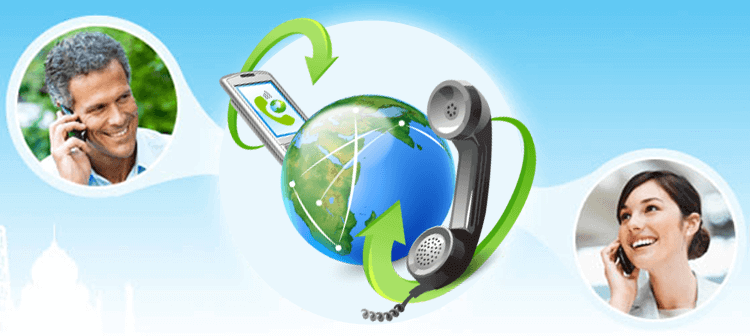 Virtual numbers for taxi providers
For taxi work optimization Freezvon offers to get all services which will significantly simplify their work and will help not to skip any incoming call so that involve more and more clients to their customers' base. From this article people doing such kind of business can obtain detailed information about useful IP-telephony services for their taxi call centers.
Multichannel virtual phone VoiP numbers for taxi operators
They are perfect for such companies as taxi providers. Call centers with all taxi operators should be equipped with such number. It will help not to miss calls, if one line is busy, call will be forwarded to another one till the call will be answered and the order accepted. There is a possibility to add a many lines as you need – five, ten, or one hundred – there is no restrictions. If your goal is to involve more customers you need more taxi operators so as a result you need many available lines. Multichannel number can be only for landline phones.
You should know that all clients are expecting perfect service if they pay money. Different situations can occur. Imagine that you feel sick and urgently need to be delivered to hospital. You do not have your personal car. So you call a taxi. Just think that the line is busy and your life is now dependent on taxi provider. To avoid such situation taxi providers are to install these numbers with all necessary additional services to satisfy clients to the maximum. Check the prices here.
Additional phone services for multichannel numbers
To improve communication between taxi operators it is obligatory to order more additional services. Taxi providers should create best conditions for their operators in order they could normally communicate with clients and do their job:
Voicemail option – ability to leave voice messages if the number is switched off or unanswered;
IVR menu – entering additional numbers you will get to needed department;
Greeting messages - voice message listened by callers;
Call recording - the recording of all calls you need either incoming or outcoming;
Click to call - opportunity to call directly from the web site;
Callback – make calls be incoming for both subscribers;
Call history - all data about calls in your profile;
Hold music - music instead of monotonous sounds while waiting to call answer;
Conference call - possibility to communicate with several people at one time;
Blacklist/whitelist creation - blocking of non-desired and annoying calls;
Send/bulk sms - sending sms from profile is possible for low rates;
Conditional call forwarding - made according to time, date etc.;
Customers will leave better feedbacks if they are greeted with nice message while calling. People are pleased listening to pretty music instead of monotonous sounds. If operators do not remember some information about order he or she can simply find it in call history section in personal cabinet.
There can be situations when inadequate people call just to take fun – create black list to avoid communication with them. Honorable customers can be simply added to white list. If your taxi company implemented some news there is a chance to inform all your clients making bulk SMS messages sending. Sometimes when there are numerous orders and operator cannot manage and remember all details he can records calls to later listen to it and process income orders.
Benefits of using virtual numbers for taxi
Having multilined number, taxi operators encounter a great number of benefits. Better call processing and tracking is provided with the help of such virtual numbers. More advantages are the following:
Workability without special equipment due to redirection;
Unbinding to physical position of company or person;
Opportunity of receiving simultaneous calls;
Extension of lines according to clients' request;
Possibility to accept FREE incoming calls;
Cheap numbers;
Cheap rates on outgoing calls.
Make your operational efficiency higher using multichannel virtual phone numbers for taxi operators. If employees have good conditions for work they work better consequently. It is a well-known fact and it cannot be changed.
How to order multichannel virtual numbers for taxi providers?
If you encounter a necessity in virtual phone number purchase, you have to make several steps and as a result get the number you wish. On our site you are free to choose between different number types. To buy most desirable one follow next instructions:
Register on our site;
Top up the balance after the access to personal profile;
Order the number.
After this process you will receive a letter-notification about number connection. You can use telephone service and achieve your goals with Freezvon Company.
Create a request from your personal account with detailed information about the service you want to set up and our technical support team will help you. Call us over phone, write via Skype or live chat or leave messages on our email address Contact us now!