Virtual PBX as technology is about 20 years old. More or less everyone who holds any kind of office job knows or at least used it for their work. But not everyone is familiar with its features, and how you can turn them into benefits for your business or job.
What IP PBX is?
IP PBX is a cloud-based, Internet-accessed phone system. It routes incoming and outgoing calls efficiently and professionally without costly setup, maintenance that requires an onboard specialist to conduct, or hardware that takes up too much valuable space (and isn't cheap either).
Connection and price for virtual IP PBX
Do you need an IP PBX?
If you work alone, and you're using VoIP for a single straight-forward purpose, it may be that it's easier for you to use a virtual number instead. You're going to have an International reach and accessibility, you will save on call costs compared to your mobile network operator's International rates, and you get to use complimentary services like call history, voicemail, greeting message, etc. However, when you have at least one other agent using the same number, that's where you would benefit from a more smart setup. Not to mention, if you're a growing business or a call center.
What an IP PBX can do - for you?
Let's look more closely at what features an IP PBX has, and what benefits these features can bring you.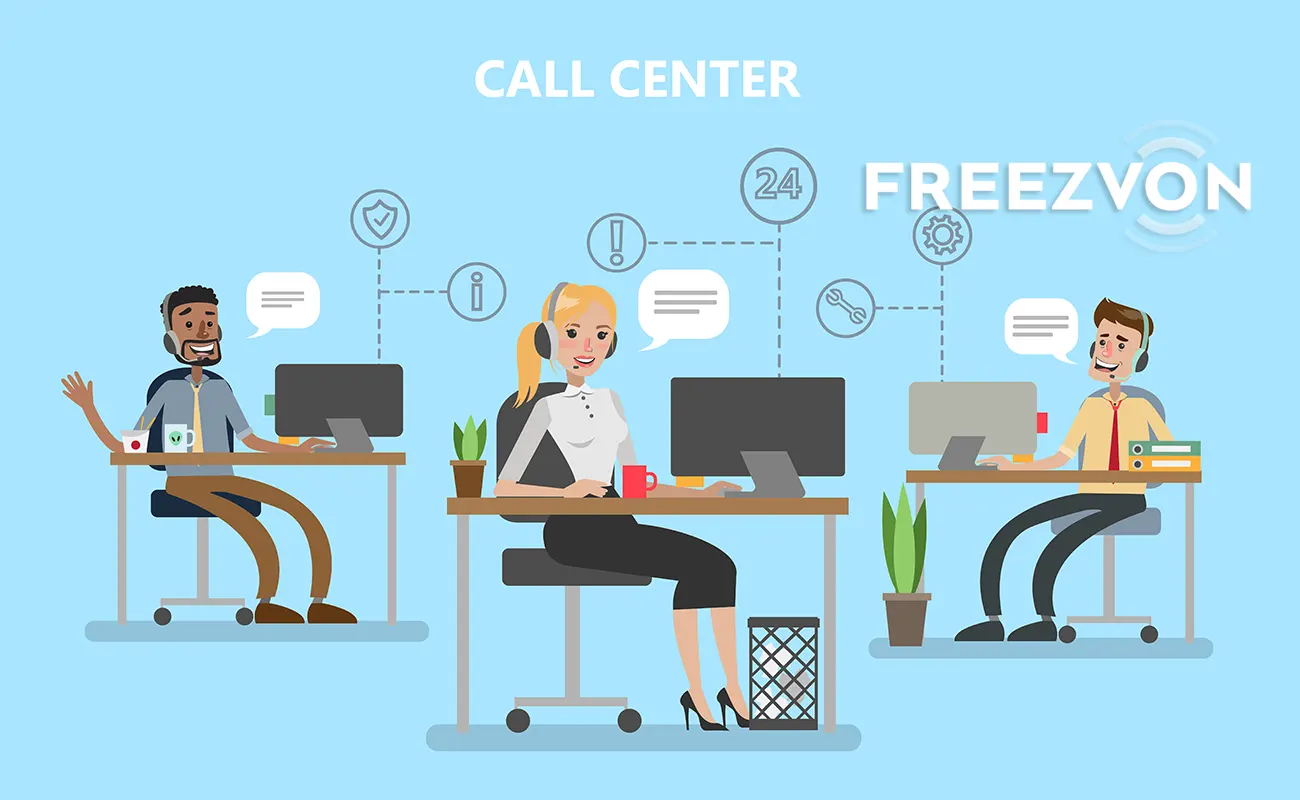 Feature: IVR MENU / AUTO ATTENDANT. Calls routed to the agent or department your customer wants to speak to because your customer chooses how to do it themselves.
Benefits:
Clients are more satisfied at their first contact because IVR saves the time of a customer being placed on hold while an assistant who answers the calls forwards the call to the right person or department;
You're saving on manpower by cutting the need to have a person or several people who would be manning your phones;
Easy to handle the high volume of calls as all the incoming calls are going to be forwarded to a free agent in the form of the orderly queue, and customers who don't want to wait on the line will get an option to leave a voicemail or request a callback;
Having an IVR can make small business or a startup appear more professional and trustworthy.
Feature: CALL RECORDING. All calls are recorded, stored, and available to be played back at your IP PBX.
Benefits:
Quality control and training. Our clients who use call recordings for quality control and training purposes report the raise of their customer satisfaction up to 30%;
It is also a valuable source of insight for sales. If you have several scripts, it will highlight which work and which don't. If you have only one script, then it's going to show where the weak spots are. If you don't have a sales script, it will be a great base to write one;
A must-have for dealing with difficult orders. You can always use the call recording during which the order has been discussed or confirmed to deal with complaints.
Feature: CLOUD-BASED. All of your data is stored on a private and secure server and accessible from anywhere in the world.
Benefits:
Easy to organize work from home (which, as it's been proved by events of 2020, could be a necessity, and one that arises unexpectedly);
Allows more reach into the global workforce. You can hire talented agents that reside in other cities or even countries;
Even if you have an office and the remote is not enabled at the large scale at your company, it's convenient in cases like when you move locations or open a satellite office in a different city.
Feature: CALL QUEUES. It allows your IP PBX to automatically distribute the incoming calls the way that is optimal for your business. It could be an even distribution to every agent online or based on time condition, or depending on the country of origin for the call, or to all available agents simultaneously.
Benefits:
Correctly set up call queues improve SL (Service Level) for up to 30%;
Variety of options ensures the optimal way of call distribution, meaning the even workload and maximized efficiency of every employee;
Time-based options and country-based options are the best way to organize a remote call center when your agents are working at different time zones, or serve customers from different countries;
Using call queues to minimize wait time for your customers will improve their overall satisfaction with your service. It will lead to more sales and more return sales/re-subscriptions.
Feature: CALL STATISTICS. All outgoing and incoming calls, answered or not, are going to be available for review. Other numerical data included are: Calls Per Minute, Missed, ASR (answer to seizure ratio, meaning the ratio of answered to not answered calls), ALOC (the average length of call).
Benefits:
Call Detail Record, or CDR, is highly important to analyze the efficiency of a call center, or for workforce planning, revenue forecast, and other modes of business planning;
Calls statistics could be used to review the performance of a particular department or agent, and, grouped with call recordings, is a valuable tool to improve your customer service.
This is just one of the several benefits you can get from using an IP PBX that could give an edge even for a new user.