Special methods of making your websites more popular on the world market. Nowadays company image is not less important than image of each separate person, and no matter, if he is a manager, a founder or an employee from a quality assurance department.
Positive company image is a result of a perennial work of its founders and management. They think over a strategic turns and constantly improve and support the outcome using such services as a call from a web-site. It's complicated enough to succeed in business development without positive image not to mention growth of business. From this article you are going to know more about phone numbers for websites and other ways of its promotion.
Freezvon recommends two effective features called click to call and callback which are suitable for your websites. But you should remember concerning these numbers without what you can't use the services mentioned above. We provide lots of phone numbers of virtual types which are for calls, SMS and fax, toll free with multiple lines.
What are virtual numbers for websites?
These numbers are extremely helpful in promotion of websites and their advertisement. These numbers can be local landline or cell types. Their main priority is that they can work thanks to Internet connection availability. Such numbers don't require any additional equipment as SIM-cards which make them easy in usage. They work thanks to forwarding of calls and messages to suitable destinations (SIP, email, other number etc.). Such phone numbers for websites don't attach to physical location, so you can be everywhere and use it.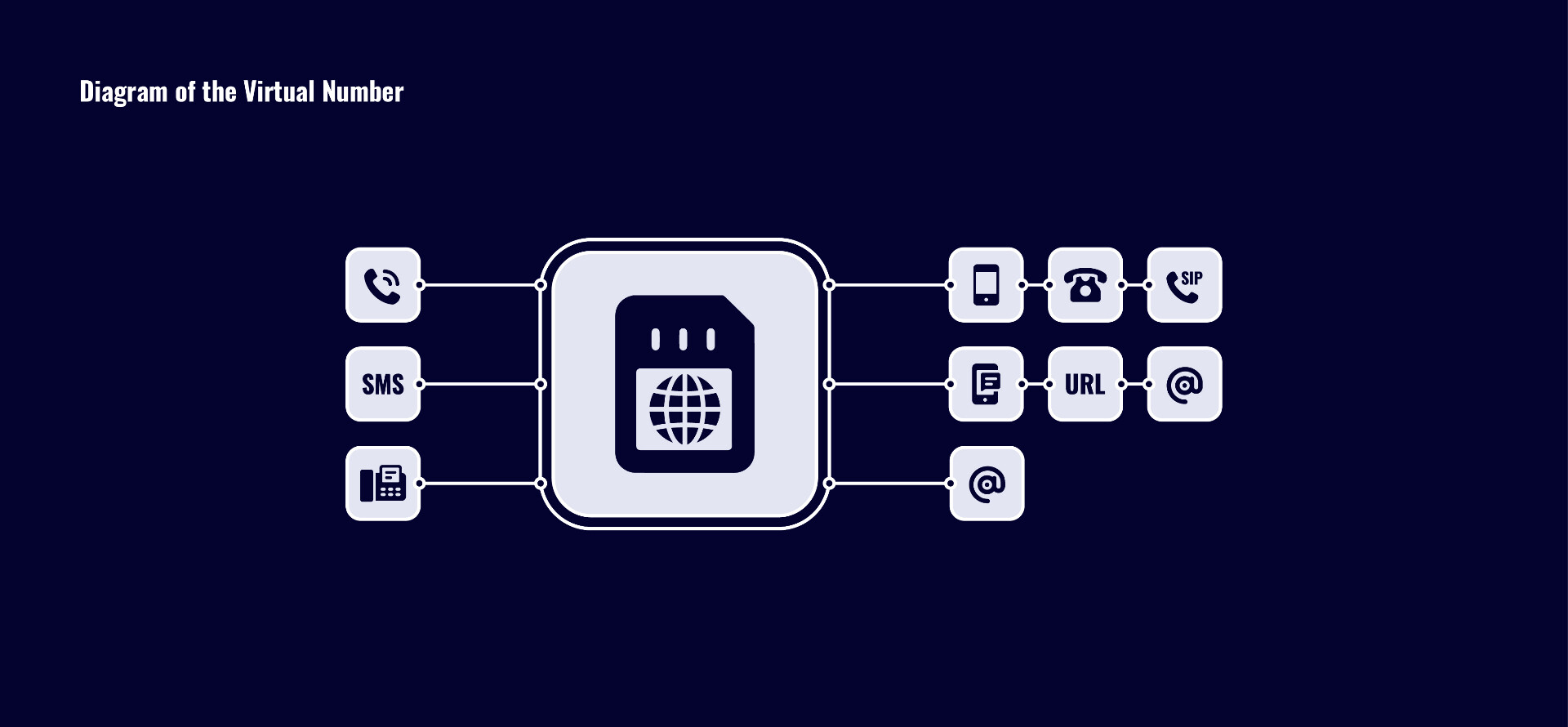 Numbers for websites
How to improve a company image in front of your customers?
Company image improvement can be reached through marketing, PR, innovations, quality enhancement, etc. Nevertheless, number phone one entrepreneurship target remains profitable, that's why it's necessary to care about expenditures. IP-telephony can solve several business tasks simultaneously. IP or VoIP technology is a perfect tool for an internal and external communication enhancement, which leads to time and money economy. Moreover, such calls are cheaper than usual a landline or mobile numbers for websites. Let's look through the basic VoIP-telephony services.
Call from a web-site as a useful and comfortable implement
Call from a web-site (click-to-call) is a convenient and popular option which becomes more and more popular among people in business on their corporate sites. Availability of a "click-to-call" button serves for a few targets:
Growth of sales;
Reputation improvement;
Money saving.
The sales increase is gained by a free access of a visitor to a sales manager via a call from a web-site. The device owner simply pushes the button and connects with a company representative without need to close the tab for dialing the number.
The click-to-call button represents your company as modern, innovative and open for feed-back. This service increases trust of customers and enhance the company image. Besides, the other significant side of the service is free calls. When visitors push the button the call becomes ingoing for both sides, so you pay only regular monthly fee.
Callback, multichannel and Toll Free numbers as reputation improvement tools
Learn more concerning additional features for numbers. Improve your websites image thanks to simple facilities as:
Callback is another popular option, which is widespread among e-commerce and other clients-oriented sites. The callback functioned is valued by customers as company's care about customers' money economy.
Multichannel numbers for free incoming calls are often ordered by big companies with a branched structure. The option allows resolving several tasks:

Lightening of internal communication;
Shortening of bureaucratic chain of problems solving;
Accept a big quantity of calls at the same time;
Creating a call centre;
Controlling quality of employees work;
Increasing of customers loyalty;
Strengthening of positive corporate image.

Toll Free number allows customers to call you free. Besides, such additional services, as IVR menu and hold music make use of the service more comfortable and complete.
The higher a trust to you company, the more people are ready to promote its development. Implementation of modern technologies optimizes communication, increases loyalty and decrease expenditures. Be innovative, modern and develop your company!
Rates and coverage for phone numbersBuy Virtual Number for websites
You may contact us receive all useful information concerning your situation with website promotion. Our technical department is always online via Skype, live chat, email or by telephone. Let's cooperate and make business and telecommunication affairs more successful and favorable with phone numbers for websites.