Reduce costs and boost business affairs by setting virtual features for usage. Having business situated in right place and providing a direct local number will bust affairs activity significantly. Whether you are widening your international team or are just moving yourself, as a private entrepreneur, easily set an office in any required location virtually!
Virtual office is a new concept of modern life: with no facilities and assigned office space, it still provides for necessary links and address services.
It is a sort of IP-technology, telecommunication via Internet, resulting in extremely convenient and sought-after solution. Enjoying a great popularity and, notwithstanding its innovative and 'cloud' character, a great credibility. Usage of PBX package from Freezvon enables more efficient use of company resources, to organize a high-quality employees' work and increase their efficiency. This will have a significant economic impact, will allow significant savings and improve profit. This solution can help in organisation of this service.
What is virtual office system?
This is a kind of telephone system organized by adding various telephone services. In other words it can be called virtual PBX station. It consists of such features as welcome message, recording of calls, monitoring of telephone conversations, own IP, unlimited SIP accounts and others. You can install it according to your preferences and work demands. Prices you can check here.
There are such favorable profits of virtual office usage:
Better organization of staff work;
Ability to connect any useful phone service;
Unlimited SIP accounts;
Internal phone numbers for free talks within office;
Reasonable costs for installation;
Create a presence anywhere you want to be;
Manage business via any PC 24/7/365;
With a real-time access to client base and information.
Principal options of VoIP numbers for virtual office
Progress in work depends on the good coordination of operating procedures, monitoring operation systems and employee's talks. This office provides for all the above, covering the full-scope of services in respects to maintaining connection within the corporation and outside. These types of offices usually use VoIP telephonic services instead of traditional telephonic connection, to avoid international call rates, dropped calls and lost contacts, when moving from one special geographical location to another.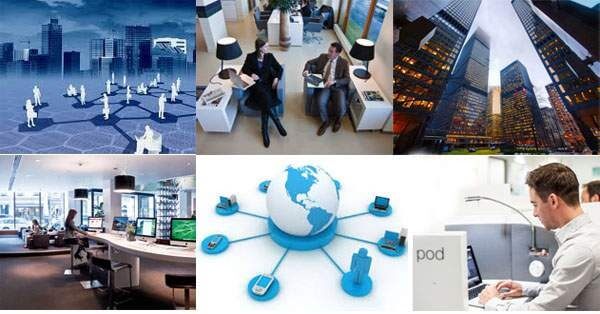 Numbers for virtual office
Such facilities usually include:
Remote receptionist;
Assistant/secretary;
Call-centres;
Conference servicing;
Creating and maintaining website.
A number, selected for any country or area worldwide covers for the 'right' office location. Phone talking feature makes the main organizational function.
Additional phone services for virtual office
A VoIP services may be used both at home and at any desirable location, while creating a sense of a real office and high qualification. The clients and partners who interact with that employees will never have any idea that there exists no physical office space with all the people in it. Check please several helpful features:
Call forwarding;
Voice menu;
Call recording;
Voice mail;
Statistics of calls;
Multiple channels connection.
A lot of useful features such as visitor access, closed meetings and remote control are available.
The main condition of the service is the accessibility of the device with Internet access possibility. All calls and messages can be received via mobile phone or through computer via SIP. In order to start making calls, you first need to install the special free software ( Zoiper , Xlite ) and then get a SIP account from us.
For more information on the cost of services, coverage for cities and countries, as well as additional services it's possible to find clicking on a button presented below.
Costs for phone services for virtual office
You always can receive more details concerning installation of virtual office telephony. Contact us right now via Skype, live chat online, email or by phone. Our specialists work 24-hours for customers convenience and comfort. We are open for cooperation and ready to give you a useful advice concerning usage of VoIP telephony.