Now virtual numbers in Novokuznetsk with free call forwarding are available. These numbers are as for incoming as for outgoing calls. Making calls is possible even internationally at extremely cheap rates.
Moreover, you can get number not only for call operations, but for SMS or fax (SMS texts are always redirected to email, URL or other phone number, but fax always goes to email in format of PDF). Thanks to such phone numbers, you are available to all your friends or relatives from Russia.
For receiving more calls you can obtain cheap toll free number in Russia. There are lots of cities and towns where you can connect the virtual phone number: Tumen 3452, Tula 4872, Ivanovo 4932, Kursk 4712, Omsk 3812, Lipetsk 4742 and many others. Now we are going to tell you about the workable principles of this number.
How virtual phone number works?
This phone number works by call forwarding feature to such destinations as SIP or other cell or landline phone number. You do not need to buy SIM-cards or some other useless equipment. You will not be attached physically to any territory, you are free to communicate with people staying anywhere in the world. Novokuznetsk virtual number is multichannel and has 2 lines, but you can order more if you need that. Ability to dial cheaper even to another country is available with SIP-account and such apps as Zoiper or Xlite (about this service we will tell you below in this article). Check the costs for this number here.
How to receive calls using virtual number
As you see virtual numbers for Novokuznetsk can forward calls to different destinations we will present you here:
SIP (free)
Other mobile or fixed number.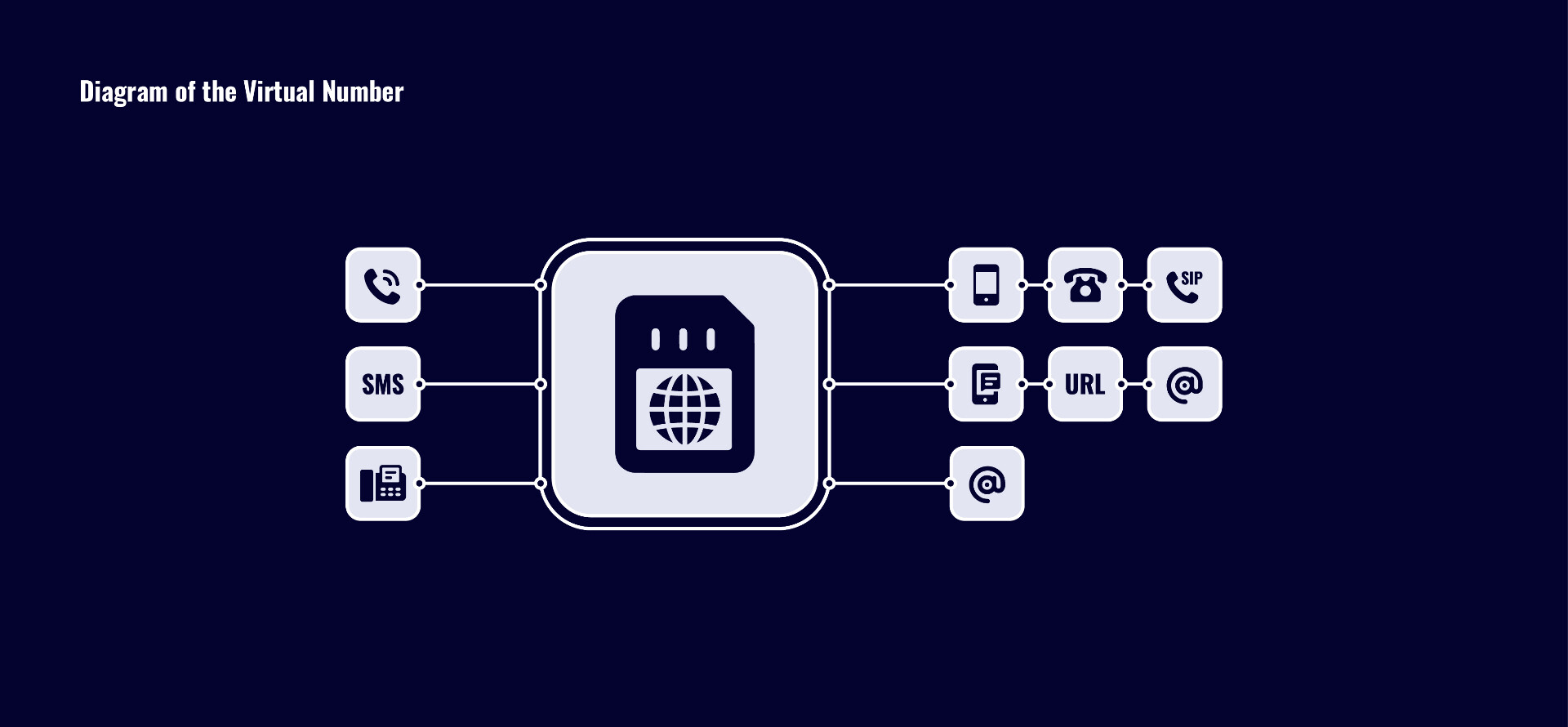 Novokuznetsk virtual number
If you need some other types of numbers except voice, just check the prices for virtual numbers for SMS clicking here.
Make calls cheaper with virtual number
For outgoing calls you will use SIP telephony service, which you need to connect via our website:
Order SIP-account from us;
Install apps as Zoiper or Xlite to any of your device;
Get settings from our manager and enter it.
Learn more about the rates for outbound calls presented here.
Freezvon recommends to install the following phone services as call recording, IVR, welcome message, hold a music, call monitoring, bulk SMS and others.
You can connect your number to virtual PBX, which always got special services as internal phone numbers, CDR, own IP-address, SIP-accounts of unlimited quantity, statistic of calls, contact book and others. You can manage this telephone station via personal account on our website.
For more detailed information you can address our technical department that works about 24 hours. They are available via Skype, email, help live chat or by telephone numbers presented on our website. Our Support team is ready to give you some consultations anytime you need, just ask us something you are interested in.