We present you Russian virtual number for Omsk that allows getting calls only to convenient directions thanks to forwarding process. With Omsk virtual number, you will save means for conversations and avoid unusual technical facilities. Every phone subscriber makes and gets lots of calls per day.
With the help of telecommunication, we get a chance to talk to lots of people. IP-telephony services will give you a possibility to become more advanced and forward-looking user.
Freezvon recommends you to obtain virtual number plus convenient system called virtual PBX. That includes lots of services as call monitoring, personal IP, SIP-accounts, number for internal conversations etc. For details you can address to our technical experts. But now let's talk about Omsk virtual number.
Description of virtual number and it's working principle
First of all, you need to know that virtual number is a service working on base of redirecting calls to any communicate device (smartphone, tablet, notebook etc.). This number looks like ordinary number of "local origin". Your subscribers will think you are in this city, because number will have calling code of Omsk. Therefore, you can be in every possible point of the world and accept calls. Remember, call forwarding will be done to:
Mobile/fixed;
SIP (FREE);
Skype (FREE).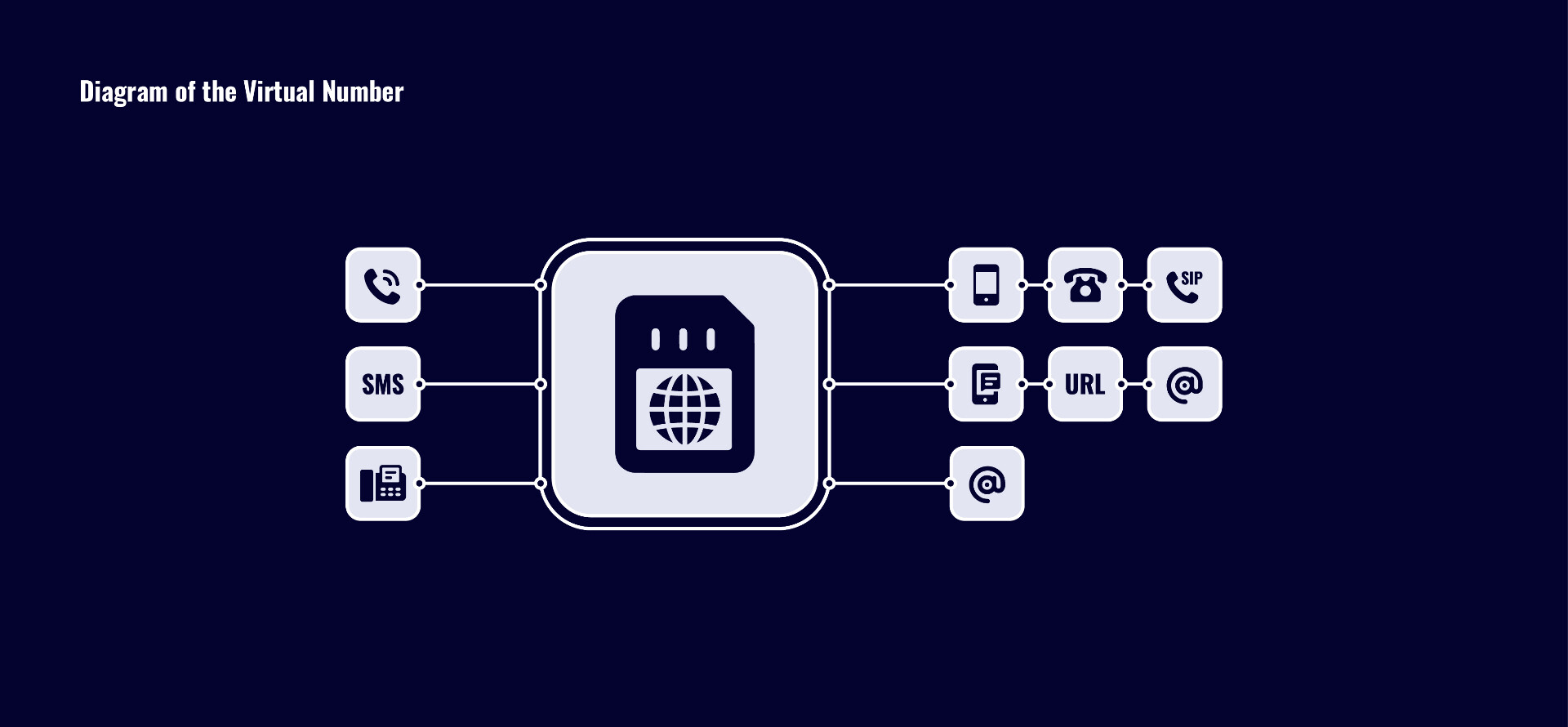 Get Omsk virtual numbers
For making your number familiar to people, order a Caller ID option. Digits of VoIP number will be shown to your subscribers while you are calling.
That is possible to change a forwarding, for example, from IP-telephone to mobile (settings of forwarding can be done in personal account).
Odds of local virtual number from Freezvon
Most businessmen and entrepreneurs spend lots of money only for calls. Now with our Russian virtual numbers they can forget about expenses for telecommunication. Please, learn more about preferences of such numbers:
Forwarding to SIP, Skype, IP-telephone is FREE;
NO necessity in buying SIM-cards, roaming and heavy equipment;
Qualitative services working via Internet protocol;
Possibility to connect useful additional services to your number as IVR, welcome message, statistic of calls and others;
Low cheap costs for calls;
Big choice of payment methods for Freezvon products;
Making calls with SIP app.
With prices and rates, you can get acquainted on our official site clicking here. You will have a chance to take SIP account free, only if you will have a virtual phone number.
In order to install any other telephone service, make a request via personal cabinet. We also offer virtual phone numbers of other several Russian cities as Voronezh, Moscow, St Petersburg, Tumen, Vladivostok.
Technical support Freezvon works around-the-clock, so you can find us via Skype, email, online live chat or by phone. Contact us for getting full consultation about our IP-telephony useful features. We are available all the time in order to solve your problems with virtual telephony services. We are always ready to help you no matter what country are you from.