Selling direct virtual number for Orenburg with code +7-3532 from Freezvon. In order to connect a VoIP number in your living region, contact providers of analogue telephony. Those who need to obtain a number of another city or country, IP telephony from Freezvon presents you a big range of choices.
Try VoIP Orenburg virtual number for calls with internal local rates to other regions. It is also possible to install a virtual office known as PBX station with a list of various useful features.
Buying of virtual number for Orenburg with code +7-352 on our website for Russia or any other state. This number doesn't have a territory attachment, so it functions all around the globe. Learn more about this special service.
How virtual virtual number works?
As analogue numbers in Orenburg, this kind of phone number permits to accept/make calls in Russia and out of their boundaries. It doesn't have to be connected to telephone line and used with additional appliances, just set call forwarding for calls in personal cabinet.There are such courses for your redirected calls as:
Alternate cellular or fixed numbers;
SIP apps (installed to device);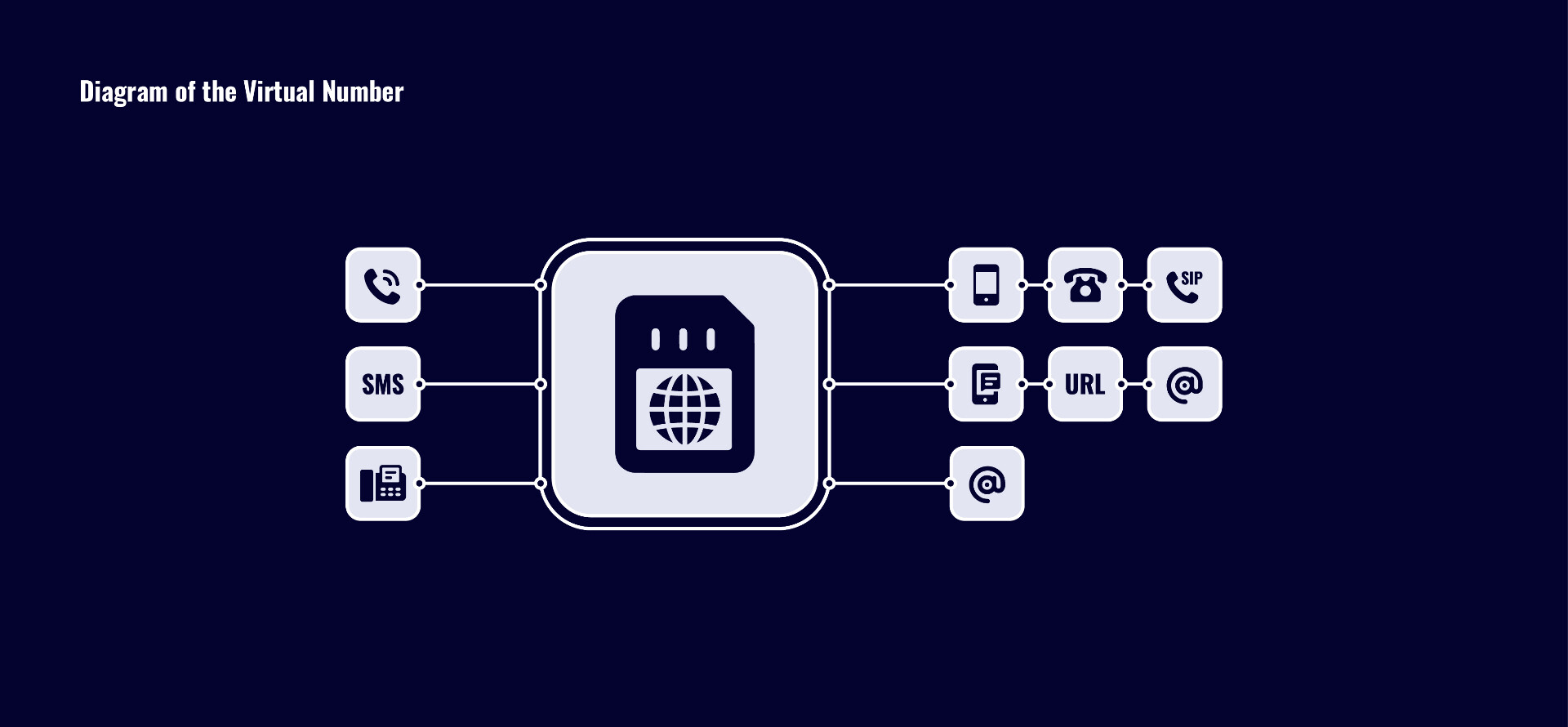 Virtual Orenburg number +7-3532
Subscribers of Freezvon can accept calls free to SIP account (received after number purchase). Outgoing calls are also will be real action with this SIP-account. Prices for such calls are extremely lower than with analogue telephony. In order to make your number visible, order an option as Caller ID. That will give you a chance to have more subscribers.
Get IP PBX system with services you may install individually. These are some of them: internal phone numbers, big quantity of SIP-accounts, voicemail, recording of calls, background music, CDR, book of contacts. Leave ordinary traditional telephony, come to IP technology.
Why virtual VoIP numbers are so popular in use?
Our company is glad to show you all preferable sides of virtual number for Orenburg. Learn some of them now:
Online purchasing from our system;
Possibility of usage additional features as call recording, background music, call history, greeting message and others;
Low local rates for calling;
Possibility to get toll free numbers;
Ability to add some more phone lines;
NO use of SIM-cards, roaming connection.
Please, see the all rates and costs clicking here. You should know that you may obtain a SIP account free only after getting a VoIP phone number. Then you will receive all necessary settings from our managers.
With virtual number for Orenburg it's possible to get other regions number as Samara +7-8462 or Chelyabinsk +7-3512. In addition, we can provide you with a number 8 800. For optimizing internal telephony, just order PBX system, a station regulated online, which can be installed concerning your individual requirements.
For making IP-telephony clearer, you may contact our technical department that is working 24 hours per day without weekend and breaks. Let's cooperate together using virtual telephony services and features! Find us via Skype, email, online live chat or by phone and solve your problems with our competent support experts.