Thanks to our call phone number, Perm communication became more comfortable and accessible. About 5 years our company provide VoIP telephony services for Russian citizens. Our Perm virtual number for calls now can be used also by Perm locals.
You could make calls to all Russian towns and even out of its boundaries. Now you can save some means and forget about expensive roaming connection, because our rates are lower than habitual ones. We always try to make our service useful and enjoyable for you. For making calls to any world corner, just get Perm virtual number for calls and begin your talks for professional or individual needs.
We provide numbers for Perm, Russia of most requested operators as Beeline +7-96, MTS +7-91, Tele2 +7-95 and other possible providers. Our coverage zone is so wide that it occupies almost whole Russian territory.
What is virtual phone number?
Virtual numbers for Perm is a possibility to set a forwarding process of inbound call. When you get a call to virtual number, it goes to other alternate number (cellular/fixed) in spite of your location. In such way, your callers will think you are located in the same country. Your number will look like other numbers for this city. VoIP-telephony permits forgetting about SIM-cards, they are useless. Redirection is possible to:
Any landline or cell numbers;
SIP (for computer and smartphone);
Skype.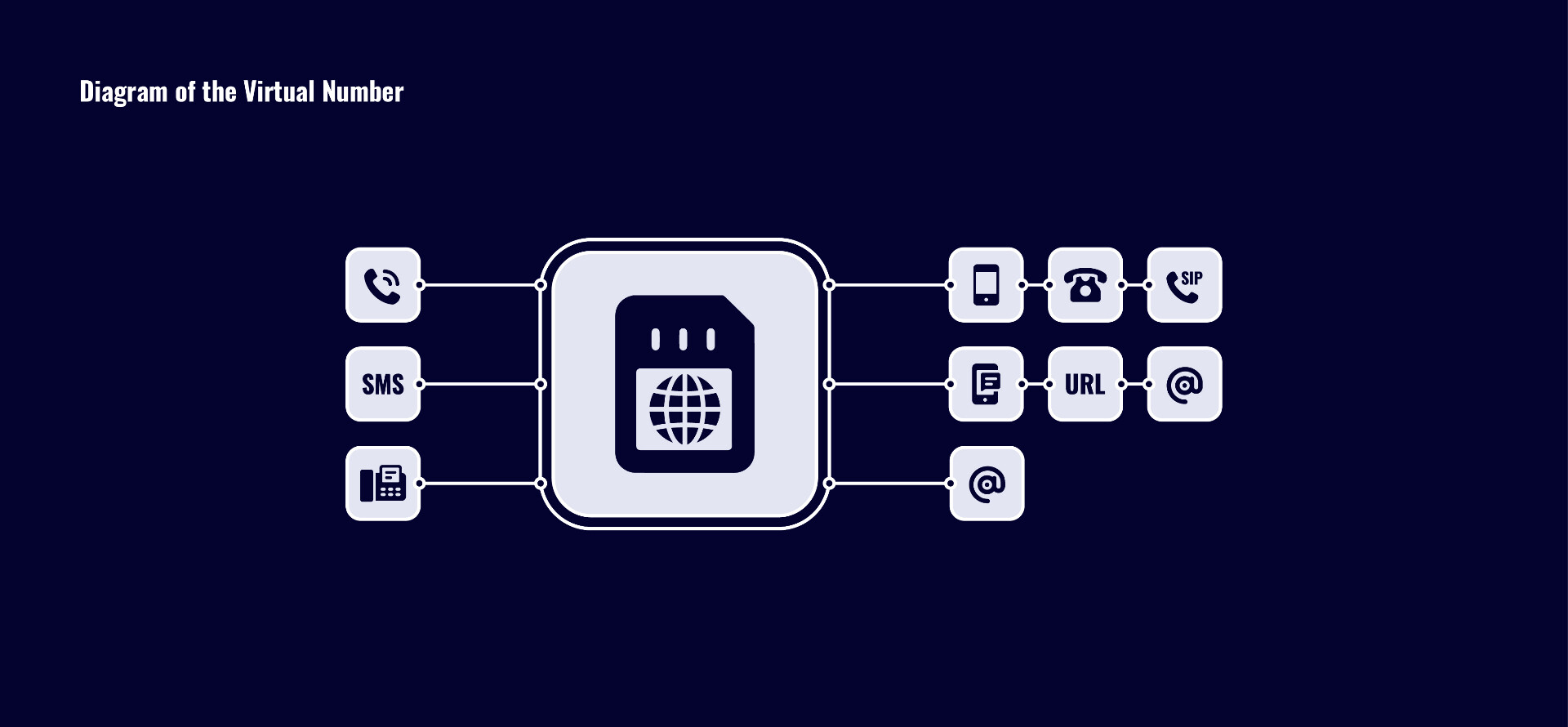 Perm virtual number
It's also great that you won't be attached physically to concrete address. Just use it everywhere.
Why you need to order virtual number for calls?
If you have a goal to be a businessman, who is independent from anyone, this Perm virtual number for calls is specially for you. Become an owner of virtual number you will receive calls being anywhere you need. Moreover, that's possible to increase an amount of calls with SIP account from Freezvon, which gives a permission to make calls abroad at low rational rates. About getting such account, write a request to our technical help staff.
Causes of buying VoIP virtual number
IP-telephony is able to presents lots of positive aspects of its work. Just learn some of them presented below:
Additional phone features as call recording, hold a music, statistic of calls, welcome message and others;
Connection of IP PBX station;
No physical dependence from location;
Usage of SIM-cards is not necessary;
Friendly and reliable help staff;
Cheap costs for connection.
See all price lists for number exploitation clicking here.
Contact our technical support in order to learn more concerning services you need or just have already ordered. We work 24 hours per day so we are available at 100% for you. Just let us make your telecommunication more successful and effective no matter you use it for business or for talks with friends or relatives.