Connection of regional phone numbers with redirecting calls, SMS and faxes. Sometimes it happens when calls within country for various regions are totally different.
A great example is from Russia, where calls within Moscow and its region have lower rates than when people call from other cities and towns to Moscow. Whereas, costs for international telephone talks given by providers of traditional telecommunication is higher. Freezvon presents a possibility to order virtual regional number for receiving calls, SMS or fax and become reachable for its citizens and save money for telephone conversations to you and local subscribers.
We offer regional virtual numbers for different cities and countries. For example, for Russia you can obtain direct regional numbers for Moscow +7-495 or +7-499 and many other cities, numbers of cellular operators and region-wide number 8-800 of free calling service. Read article dedicated to regional numbers.
What is virtual regional phone number?
Such numbers have codes of appropriate country or region (city) designated at calls receiving, fax or SMS-messages. Regional numbers do not differ from analogue digit combinations. They can be mobile and landline, but they are not tied to mobile or local network and function in every world countries. After connection of regional phone number, you become available to a region it belongs to. Rates for making calls and sending SMS-messages to this number will be internal even if you are in other country. For subscribers from other countries there are standard rates.
How regional virtual phone numbers works?
Principle of work is based on forwarding of calls, SMS and fax to all cities and countries to chosen destinations. Calls, SMS and fax go to virtual number and are redirected to Freezvon server and then go to special courses. Calls can be readdressed to such destinations as:
Analogue mobile or local telephone;
SIP-account;
Skype.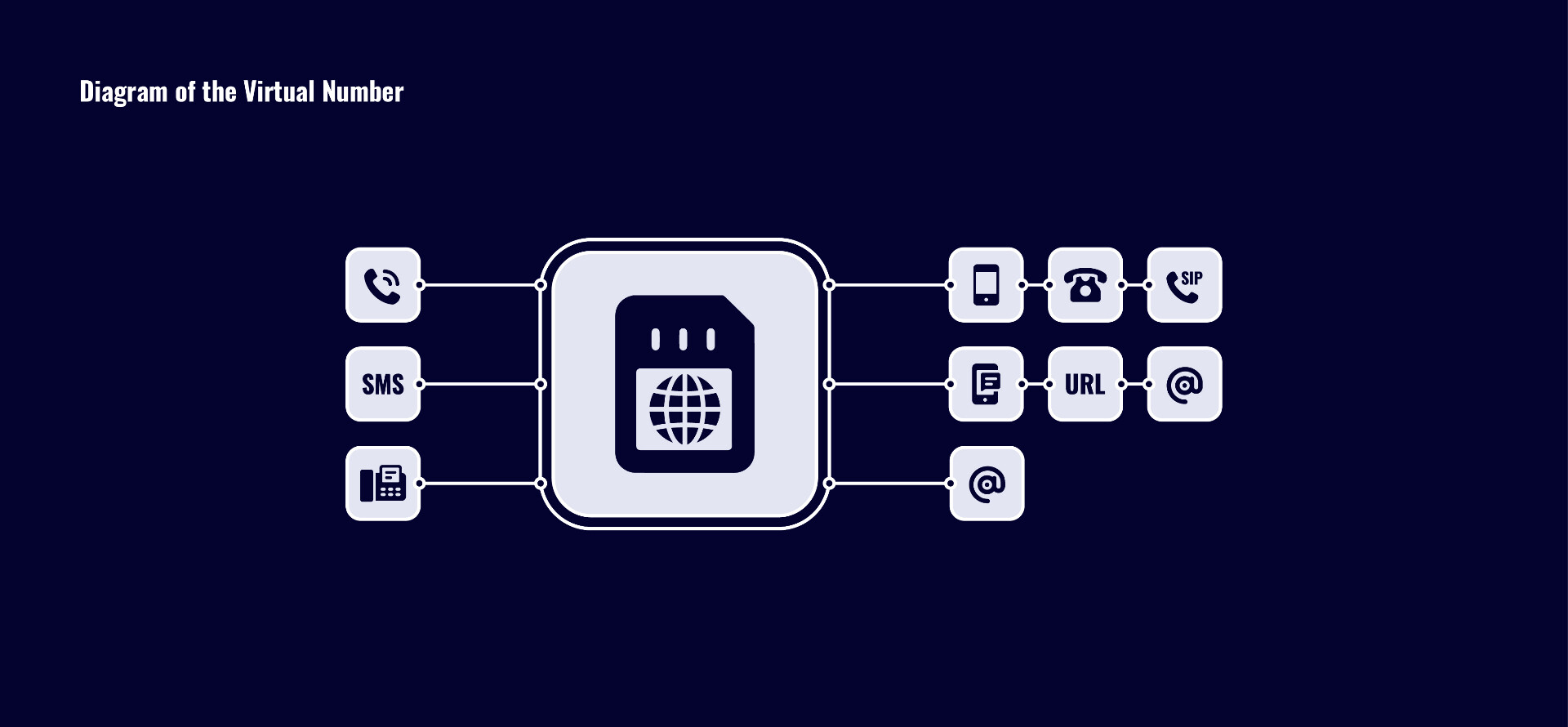 Regional virtual number
Get calls free to SIP-account via application Zoiper or Xlite or from IP-telephone. Redirection of intercity and international calls to Skype is free.
SMS forwarding is possible to such destinations as:
Cell phone;
Email (out of charge);
Domain or website (URL address) (free).
It's possible to change settings online in personal cabinet or with request to technical expert department.
Faxes go only to email address free and are saved in PDF format. You can check them online. IP-telephony provide work of virtual numbers and make outgoing SIP calls available too. Check all costs and fees for regional numbers, and see a list of available countries, cities for connection here.
Pluses of usage telephone number of actual region
After ordering of virtual regional number, you will open such amazing advantages:
Accessibility in appropriate region without being there physically;
Mobility: numbers are not tied to address, work without SIM-cards, additional telephone appliances;
Flexible settings of call redirection;
Internal lowest rates for local citizens;
Low rates for international or intercity calls and SMS.
You have a possibility to expand working functional of region telephone numbers after ordering any additional telephone feature as background music, call recording, blacklist and others. Check all costs and fees for regional numbers, and see a list of available countries, cities for connection here.
We also provide cloud telephone station called virtual PBX, but it is regulated via server with simple web-interface. In addition, you can get free virtual DID number.
If you have some questions just contact our support technical team via Skype, email, online live chat or by telephone. We are also open for cooperation with our customers anytime they need. We are accessible 24 hours per day for supporting your telephone service.