Ordering Russia virtual number +7 with possibility to make cheap international calls could efface boundaries between countries. We can't imagine our lives without using telephone, but this sphere of life increased and widened a bit.
Russian virtual number is a guarantee of business flexibility
The borders between countries are erased due to the global economy and the COVID era has contributed a lot to the fact that people began to pay more attention to remote methods of socialization and work. You can freely live in one part of the world and work in another. The main thing is to have good Internet and the necessary equipment. Many entrepreneurs have long fully appreciated all the features of this approach, so they took advantage of the current opportunities and moved their business abroad, fully adjusting it to the current requirements of the business world.
The owners of service organizations have increasingly begun to pay attention to virtual numbers in Russia. It is too expensive to independently activate and rent a fixed PBX for a certain company, so it is highly recommended to pay attention to IP telephony, which is convenient not only for business owners but also for customers. Russian virtual mobile number obtaining allows you to quickly gain confidence and demonstrate your "client first" approach. An online number for calls is suitable for an advantageous regional location demonstrating to a potential client because this will make it possible to realize that the company is nearby, can give guarantees, and help resolve disputes.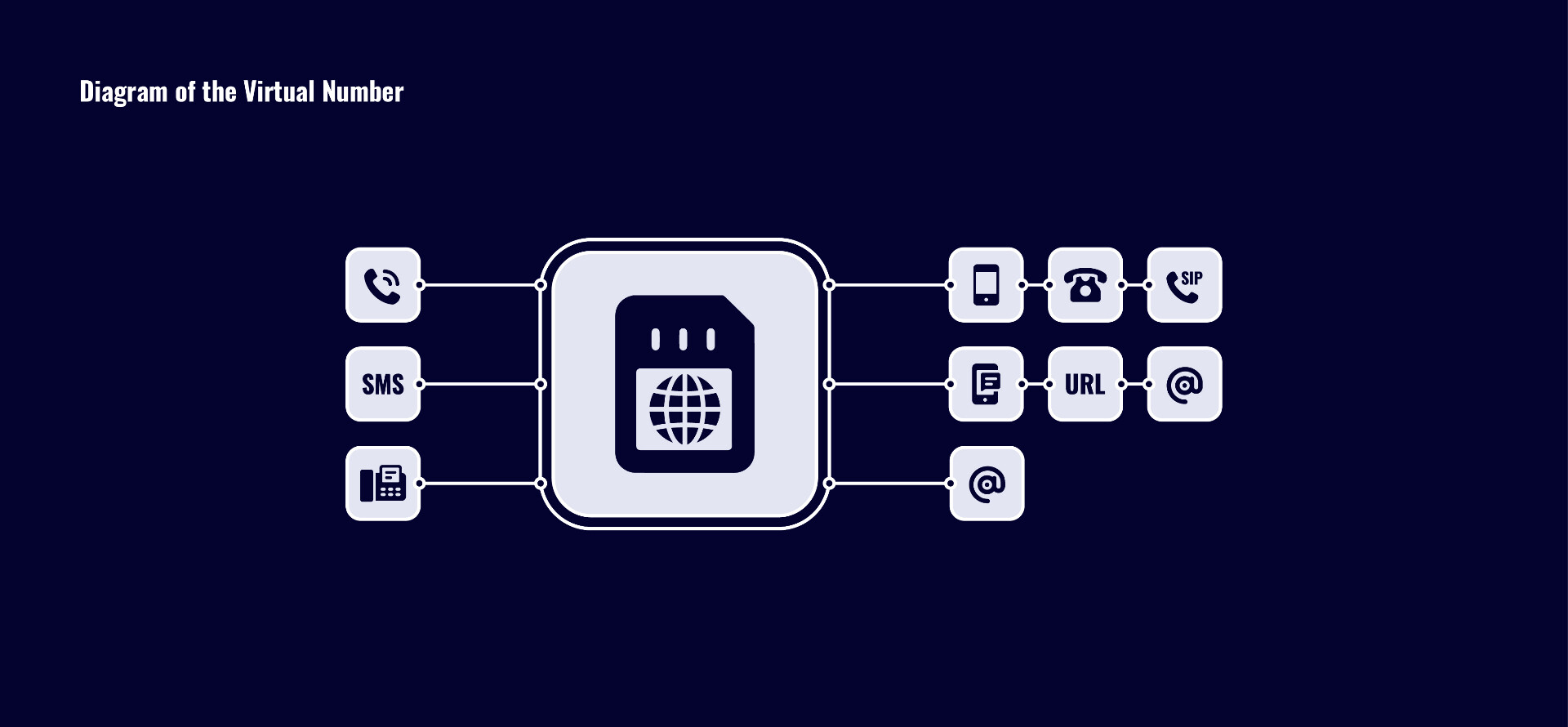 Scheme of Russian Federation virtual numbers forwarding work
Mentioned solution's benefits
The virtual phone number for Russia has a lot of advantageous features.
Registration for receiving all bonuses of the service does not require much time because all you need to do is visit the site, get acquainted with the information provided and connection features, as well as fill out the form, and receive verification.
Russian virtual phone number purchasing is very easy because the well-known operator Freezvon offers a huge selection of international numbers with different codes.
The terms for temporary numbers connecting are detailed on the online platform.
There is also a great opportunity to rent and use a toll free Russian phone number.
You can also set up a call forwarding service to correctly send and receive SMS messages and calls.
The list of additional options is constantly updated unlike a regular SIM card because this service can offer excellent mobile communication without hissing and interference, the ability to receive SMS to your email, the usage of a voicemail, and an IVR for clients, background music instead of beeps, etc. All settings can be carried out remotely, as well as solving problems that have arisen.