If you need to keep the contact with the residents of Russia's cultural capital, we advise to buy a virtual number for St. Petersburg receiving and making calls. It represents a number that can be dialed with local home rates in the region, in spite of your location.
.
For residents of other regions and countries, charging will be the same as with analogue numbers of that city. In this article, we would like to tell you more concerning billing, usage and functionality.Order virtual numbers for St. Petersburg with code + 7-812 for calls.
Connect a virtual number for St. Petersburg with a forwarding to a cell/fixed number, or other handy direction. This number code + 7-812 operates to get and make calls anywhere, allowing you to maintain international calls at affordable rates.
How does virtual number works?
VoIP telephony, providing the number, made it independent from the fixed network. Instead of connecting a telephone wire and heavy expensive appliance, set up forwarding process in personal cabinet.
Calls can be redirected to:
Another straight line or mobile number;
PC, smartphone or tablet loaded with SIP application (for example, Zoiper) or IP telephone;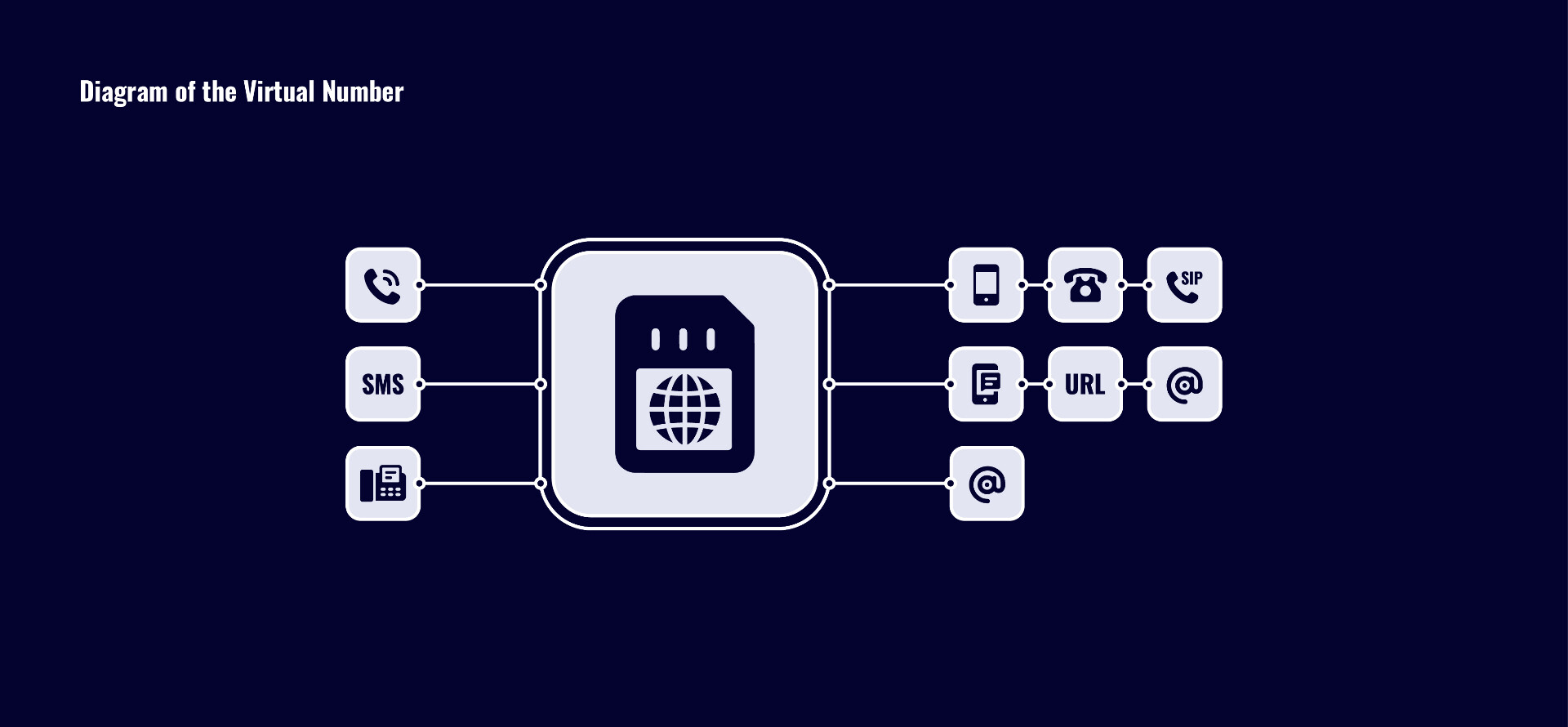 Virtual St Petersburg number
Recommended set free forwarding to SIP, receiving special account from the department of technical support of Freezvon. Call routing to Skype account is also free of charge.
Use this virtual number for calls in other cities and countries at low prices via SIP account. IP telephony allows you to connect a service subscriber identification (Caller ID), so it is defined as the number of the caller.
Advantages of virtual number
The key advantages of numbers is that you can remotely be in various countries at the same time, at least your subscribers will think like that. All purchased numbers will be identical to the local standard numbers.
We recommend buying the number for the following reasons:
You can open a virtual office in one region, staying in another one or even abroad;
Locals will call at low habitual rates in the region regardless of the place where you are;
It's possible to make calls to other countries at affordable prices via SIP account;
NO SIM-cards or roaming connection;
Ability to use a number with helpful service.
Check the rates we offer for connection and utilization of numbers and other products here.
If you want to organize office telecommunication in St. Petersburg, order a PBX. It has all the functions of the fixed telephone stations and a number of additional options, allowing you to create SIP accounts and configure additional services for call control.
It's unnecessary to limit yourself by connection of one number, we also provide mobile numbers of most popular operators (ex. Megafon, MTS), virtual number for other Russian cities, including Vologda + 7-817, Pskov, + 7-8112 Smolensk + 7-4812. To connect the hotline, buy number 8 800 Toll Free.
In order to get more details concerning virtual telephony services from Freezvon, contact us via Skype, online live chat, email or by phone. We are always open for mutual cooperation, so don't hesitate and let's work together.