In Russia quantity of "Tele 2" consists of 23 millions of people. Rates and costs for this mobile operator depends on mobile connection of appropriate region (if you are in Moscow, your relatives and businessmen living in another region sharing calls and SMS will be chargeable).
For cheap telecommunication in every regions we recommend connection of mobile virtual number of "Tele 2" Russia. It permits cheap calls and sending SMS not only within cell network, but it can be used by citizens from different countries. For Tele 2 Russia subscribers rates for communication will be cheaper even if you live in other state.
It's possible not only to get calls, but also to make them with the help of SIP-telephony for what you need an account. SIP is a way of data transmission via Internet. Except Skype and other programs, this application will permit calling to cell phone of subscribers. From this article, you can get more details about this kind of number.
What is mobile number and its work?
Virtual mobile Russian number Tele 2 is a telephone number of mobile operator Tele 2 designated to receive calls and SMS messages. Visually it looks like ordinary mobile number and remain active not only in Russia, but also in other countries. Thanks to IP-telephony, you don't need to connect roaming, number works without SIM-cards. There is a possibility to develop international business. You have a right to create mobile office and work there from every possible point in the world.
On Freezvon you can order other virtual number for Russia:
Local telephone number for Moscow, St-Petersburg, Omsk, Perm and other regions;
Mobile numbers for SMS Beeline, MTS, Megafon;
Multichannel phone numbers and toll free 800 numbers;
Virtual direct numbers for calls and SMS.
Work of this number depends on forwarding option. Buying this number via personal cabinet indicate special convenient for you destination for calls (SIP, other mobile or landline numbers). SMS always go to mobile number, email or URL (sending SMS is possible via personal cabinet).
In order to make calls you need to install SIP app as Zoiper or Xlite to your smartphone, notebook, PC or tablet. You can call from IP-telephone without installing a special programs. If you need your number digits shown for your subscribers order Caller ID function.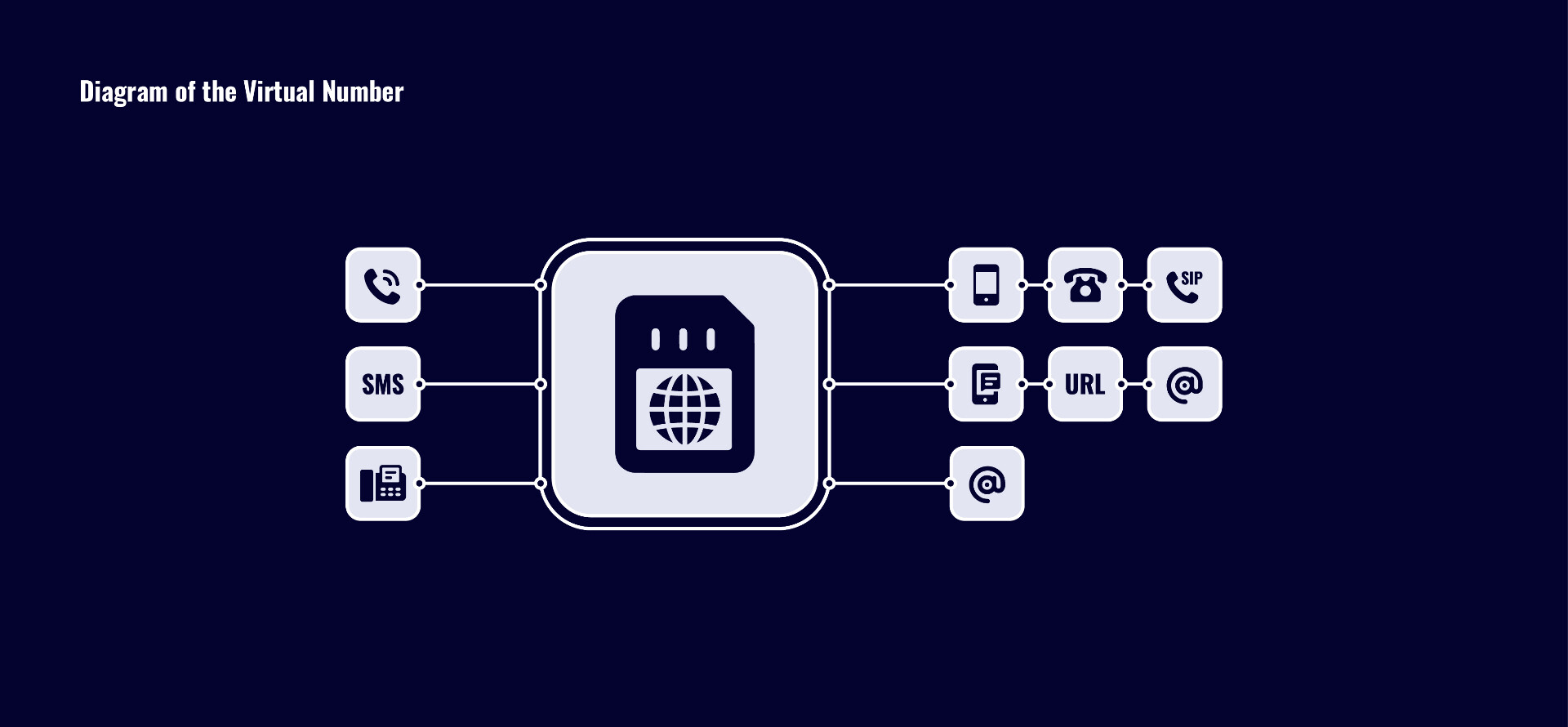 Tele2 Virtual number
It's also possible to connect such package of telephone features known as virtual PBX with such services as call recording, free DID number, unlimited SIP accounts, internal numbers and others).
Rates and costs for mobile coverage number
Pricing for calls redirection you can see here. Costs for outgoing calls are presented below in a table. Rates for sending SMS are accessible here. In order to know more about costs for additional phone services from our technical department experts, who are waiting for you via Skype, email, online live chat or on phone.
With questions or unclear situations, just address to our technical support team. Our experts are always open for cooperation working around the clocks for maintaining you in usage of virtual telephony services.