Ordering of virtual phone number for Ulyanovsk is possible with code +7-8422. Qualitative and favorable connection with VoIP telephony now in your region. Buying virtual number for Ulyanovsk is available as for physical as for juridical persons.
Communication of private or business type will make a hole in your pocket. But after purchase of virtual VoIP number for Ulyanovsk, you would be able to regulate your telephonic affairs depending on working schedule. Going to business trip or for vacation, you will use the same accessible rates.
Our company recommends number of most popular Russian operators as Beeline with codes +7-96, MTS +7-91, Tele2 +7-95 etc. Calling abroad without roaming connection and saving money are possible with our virtual numbers. In this article, we describe all peculiarities of this product.
What is virtual phone number for negotiating
For your understanding, virtual phone numbers for Ulyanovsk look like an ordinary real number. They work on principle of call forwarding feature without SIM-cards or other technical equipment. Signal goes via Internet, which provide you a qualitative and quite cheap telecommunication. Any subscriber will see your number as local one. You even don't need to visit this or that number, just complete a form of ordering on our site.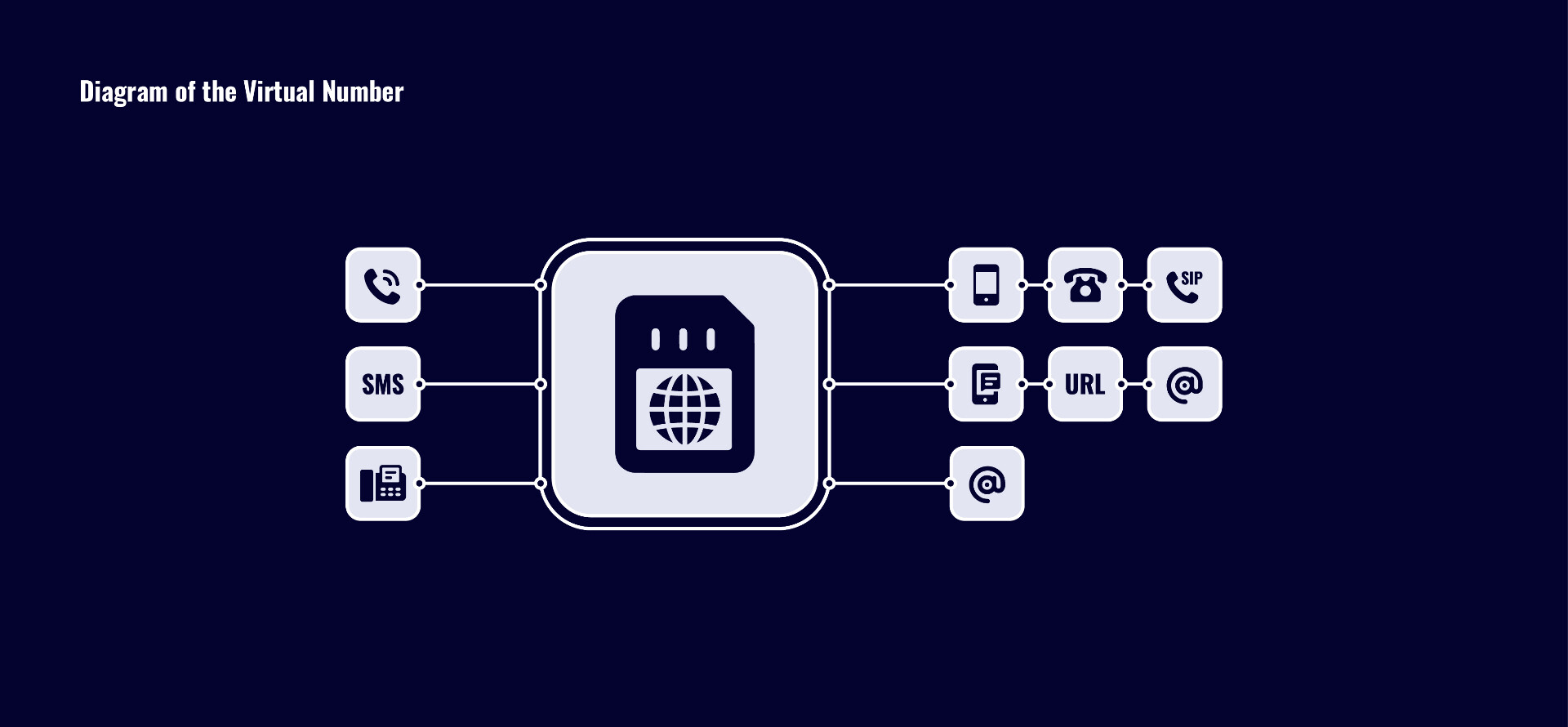 Ulyanovsk virtual phone number
Detailed explanation about virtual number work
Every virtual number for Ulyanovsk works by method of redirection via principal server. After purchasing process, you can begin to receive calls immediately. A call of person dialing to your number will come to appropriate destination you have chosen before in settings. There are such directions as:
Home landline or cell phone;
IP-telephone or SIP (for PC or smartphone);
Benefits of connecting virtual phone number
Using our virtual number for this city, you will see that it saves your money and means of your business partners and relatives. See next pluses of these numbers:
Online ordering of our product;
Making cheap calls via SIP to other states;
Possibility to install virtual IP PBX;
Accessible additional phone feature as click to call, monitoring of calls, hold a music, greeting message and others;
Cheap costs on conversations, see them here;
Opportunity of toll free 800 numbers with free calls option for subscribers.
If you have questions, which you haven't found in this article, just contact our technical department staff via Skype, live chat online, email or by telephone. We always try to provide you with qualified support and give you only best solutions in virtual telephony services use. Friendly atmosphere, responsive managers, professional approach.