Direct Voronezh virtual number, which will help to save some money. Telephone connection plays essential role in life of everyone. Somebody is really depended on this, because of extreme working process.
Freezvon permits having special Voronezh virtual number with code +7-4732 for call forwarding to chosen destinations. Use it in Russia or other foreign countries. Costs for calls for Voronezh subscribers are lower than ever. In this article, we present full info about usage, connection and pricing for this VoIP number.
If you are an owner of Internet store, call center, taxi service or any other business activity connected with customers contacting, use Toll free number that will be free for your subscribers to dial to. It can be multichannel, so it's easier to distribute calls between operators.
What is virtual number?
That digits combination look exactly like habitual Russian number. This number does not require using of SIM-cards or some other heavy equipment. Physically this number is free from any location. It's possible to connect conditional call forwarding to this number, in case you have non-standardized working schedule. Virtual numbers for Voronezh give a freedom and saving. Communicate at favorable rates with your colleagues, partners and other important people.
How virtual number works?
IP-telephony communication is when Voronezh phone number is not tied to standard network and works thanks to forwarding process. In personal cabinet you can choose a right desired destination. They are the following:
Cell phone/landline number;
SIP (IP-telephone);
Skype.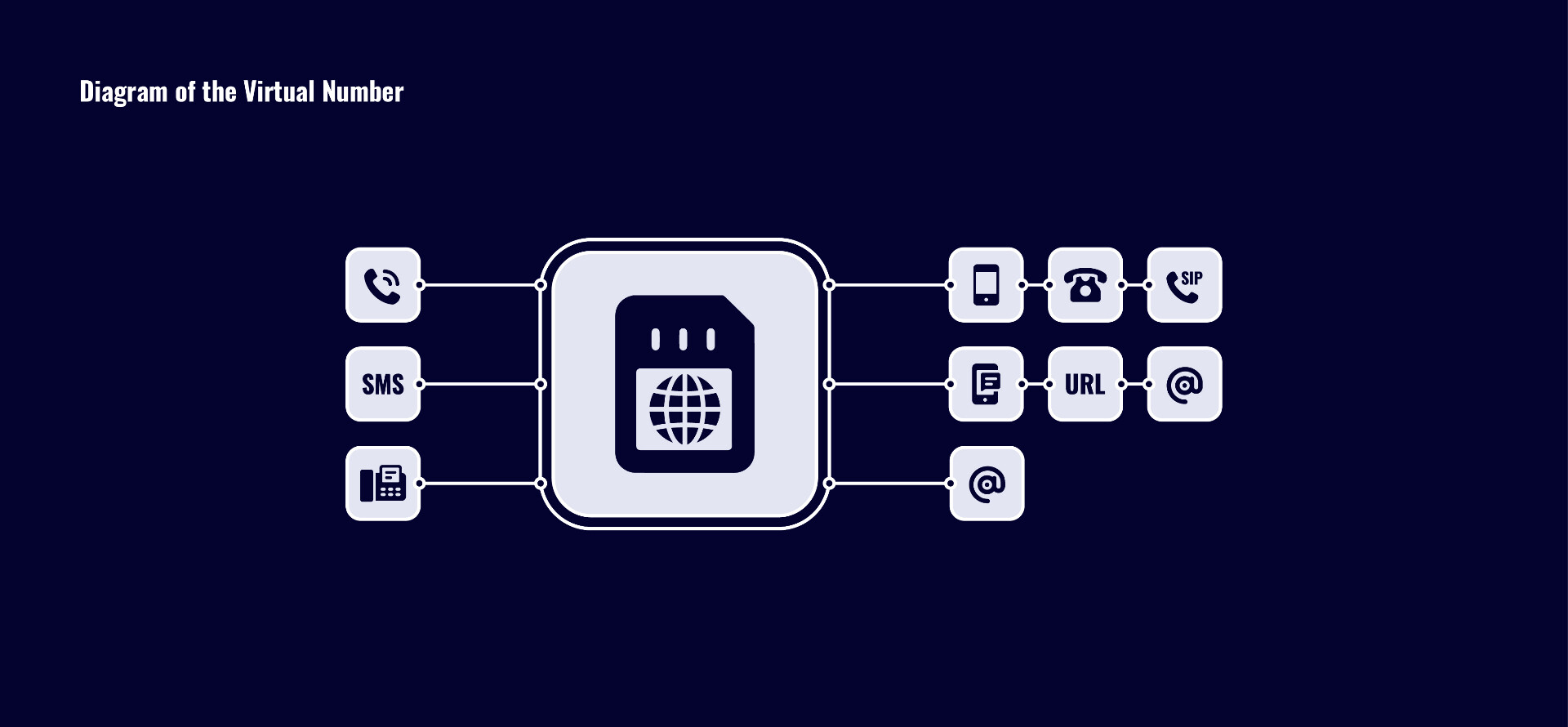 Voronezh virtual phone number
Redirection to SIP and Skype is free. If you have a desire to make cheap calls to abroad, just get SIP-account from our team, then download special free apps as Zoiper or Xlite to your device. If you need to use Caller ID, your number digits will be visible to your subscribers' smartphones.
Why you need virtual number from Freezvon?
Order a virtual number for Voronezh for calls that can be bought online. Now your calls to Voronezh will be favorable with beneficial rates. Please, learn about its priorities presented below:
It looks like ordinary local number;
Incoming call will cost locally;
Convenient forwarding courses;
After purchasing SIP-account will be free to receive;
Ability to get additional services;
Online purchasing service.
That is not a full list of positive qualities, but most important. To see the pricing, click here. In order to get SIP account free, just get a phone number from us.
There are such mobile virtual numbers for Russia with code of MTS +7-91, Megafon +7-92, Tele2 +7-95 and other cellular operators.
In order to get more details concerning VoIP telephony services, contact our technical department, which is available via Skype, email, online live chat, or phone. Reach us any time you need, because our managers are available around-the-clock.