Purchase of virtual phone number MTS for SMS and calls with code of needed country. "MTS" is one of the most popular mobile operators in every country of CIS. Costs for communication between subscribers of MTS from different countries will be international.
In order to support communication at low costs, we offer to connect virtual number of MTS for calls and SMS-messages. This mobile number can be used without SIM-cards and doesn't require roaming regime connection out of coverage zone.
We present you a possibility to buy a number of MTS of actual country you need for example Russia with codes +7-91, Belarus +375-29, Ukraine (new name Vodafone +380-99) and many other states. From this article, you will get all details concerning MTS number and its usage rules.
How virtual telephone number works?
This number should be used for signals transmission via Internet, that's why SMS-messages and calls more cheaper. For using this you need to install appropriate forwarding from your personal account on site. Call redirection can be done to:
Mobile number, landline or IP-telephone;
SIP app (computer, tablet or smartphone);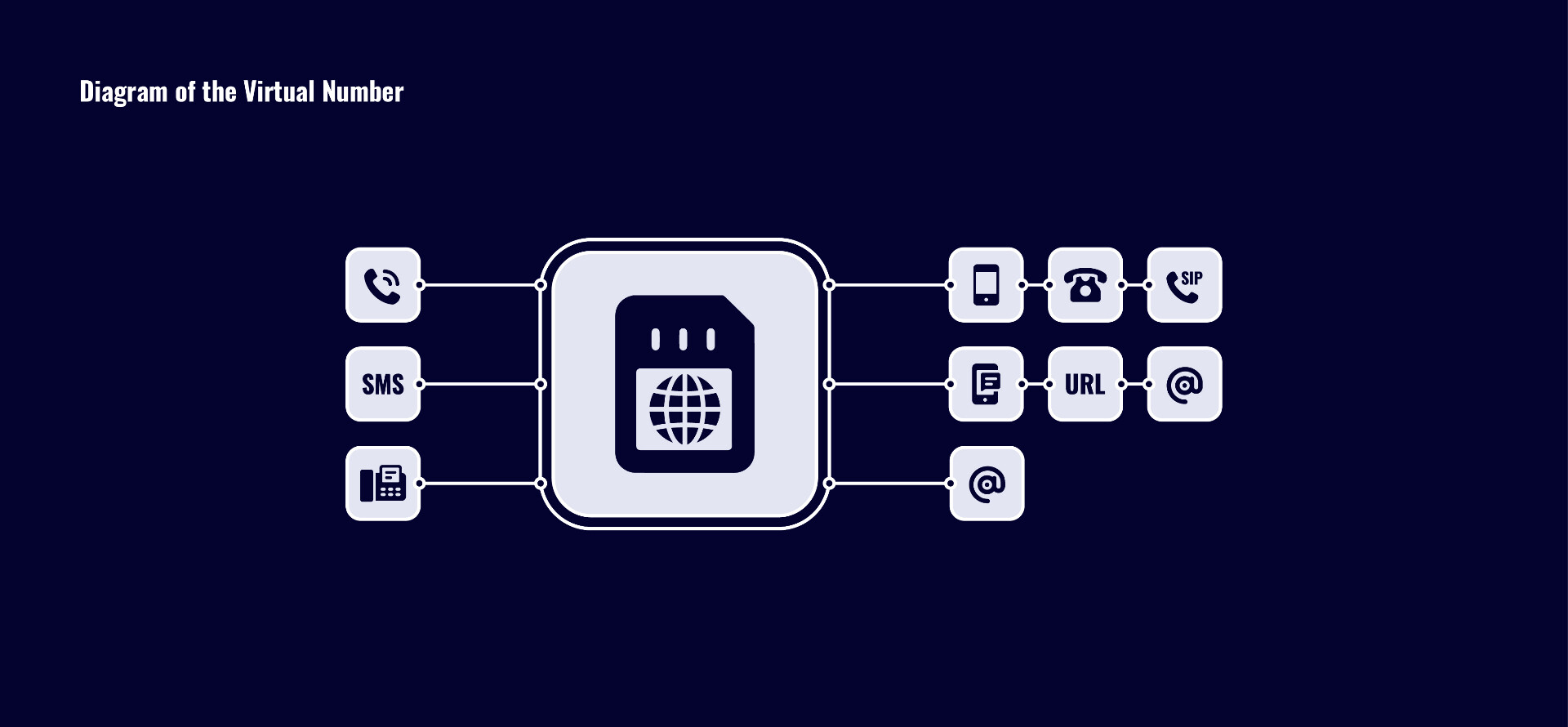 Virtual MTS number
Call receiving to SIP (example Zoiper) or IP-telephone is free. For this you need to get SIP-account from our Freezvon team and make all settings of this app and telephone. Redirection to Skype is also out of charge. You can call cheaper to numbers of any other operators of mobile connection, but also local numbers from SIP-account. If you need your digits displayed to your subscribers, order Caller ID option.
SMS texts, which go to virtual MTS number can be redirected to:
Other number of any cell operator;
Email;
Domain or URL.
Parameters of redirection can be changed. IP-telephony permits sending SMS, for this just log into personal account and open a page "Send SMS", write a text, indicate a receiver and confirm your sending procedure. We can recommend you a service for cooperation with big amount of people called send and bulk SMS that allows sending the same text to lots of people.
Positive sides of phone numbers utilization
Our team presents you all favorable sides of VoIP telephony services described below:
NO attachment to locations;
Usage of SIM-cards and other appliances are absent;
Cheap prices for connection;
Ability to get additional services as call recording, ivr-menu, hold a music, greeting message and others;
Online ordering is accessible from site.
If you have some questions, just contact our technical specialists who are always online via Skype, email, online chat. You may also dial our telephone shown on site. We are always available, so you can reach us anytime you need.