Freezvon presents you new phone number in Russia known as Yoshkar Ola virtual numbers with free call forwarding to SIP and mobile or landline phone number. You can receive incoming calls and at the same time make outgoing calls (to foreign destinations too) using this number together with SIP-telephony technologies.
Staying closer to your Russian colleagues, relatives or friends can be easier with Yoshkar Ola virtual phone numbers. In this article, we are going to tell you more concerning these numbers in details.
First of all, you need to know about existing possibility to connect virtual numbers in such Russian cities as Moscow (498), Vladivostok (4232), Krasnodar (8612), Irkutsk (3952), Samara (8462) and many others. You are able also to order mobile Russian numbers for SMS and calls forwarding. When you need a number for your big call center in this country, just get Russian toll-free phone number for more incoming calls. Anyway, let's see how Yoshkar Ola virtual number functions.
How virtual numbers works?
Such phone number is able to forward calls, SMS or fax to different comfortable destinations (by the way, SMS are redirected to URL, email or other mobile, but fax are forwarded to email exceptionally). Moreover, this number is multichannel and get 2 phone lines, but that is possible to order more channels. Forget about using SIM-cards or expensive technical equipment because it works without them. Furthermore, you as a user will not be tied to one physical place and you may talk anywhere you need. You can check the prices for Yoshkar Ola numbers or other phone numbers here.
How to receive calls using virtual number
Thanks to feature of call forwarding you may get inbound calls to some more comfortable destinations as:
SIP (with helpful apps as Zoiper or Xlite);
Other cell phone or landline number.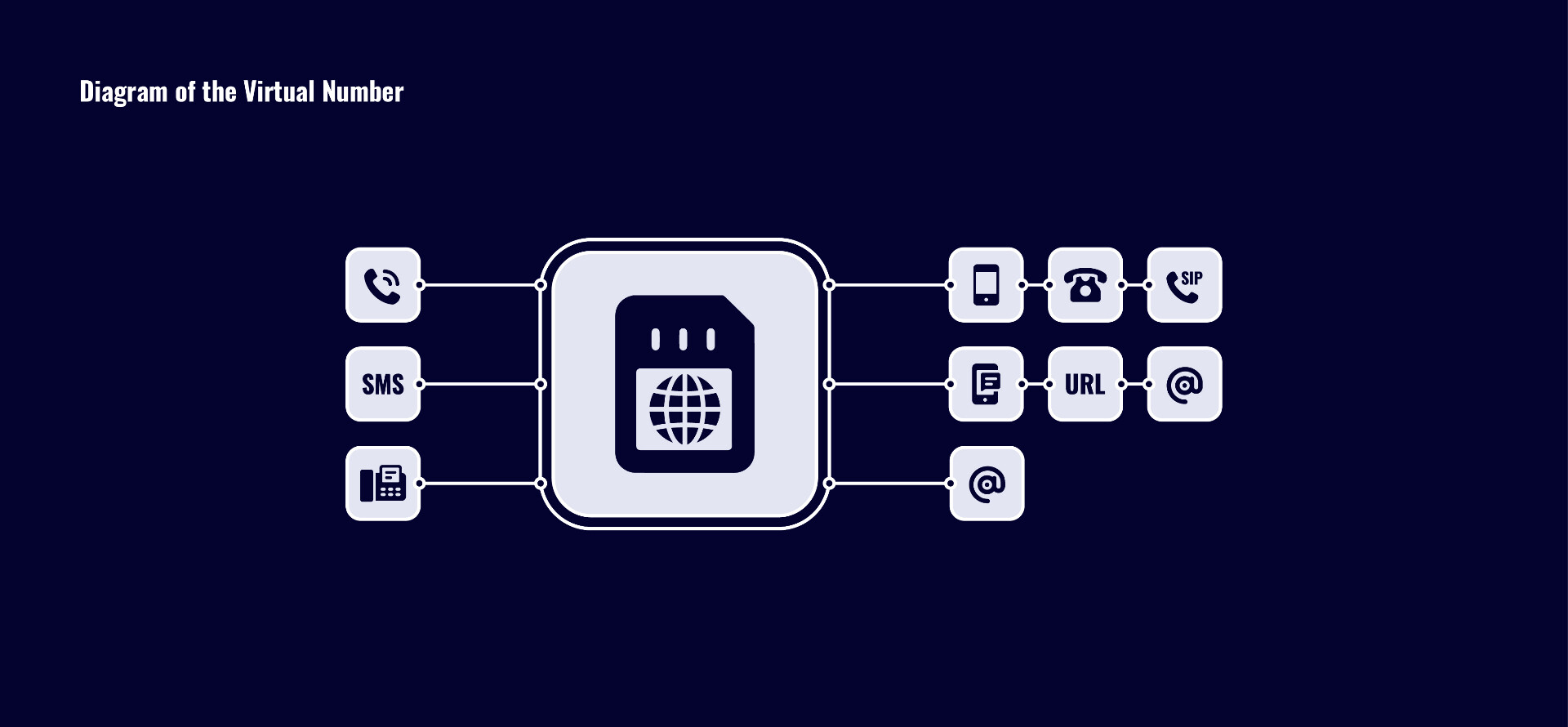 Yoshkar-Ola virtual number
See the prices for other virtual voice phone numbers here.
How to obtain outbound calls with virtual numbers
You are able to make calls thanks to the opportunities of SIP-telephony, you just need to send us a request concerning this service. So, please read the list of steps you need to complete:
Get SIP-account from us;
Install free app as Xlite or Zoiper;
Receive necessary settings for your SIP and enter them into app on your device.
Please, learn the rates for these outgoing calls shown on this page.
For more successful work of your number you can connect any additional services as call recording, IVR menu, welcome message, hold a music, conference call and others. If you want one of this, just submit a request to our manager via your personal account on our site.
Virtual IP PBX system is another helping service to your telephony including standard phone features you may use as voicemenu, internal phone numbers, own IP address, CDR, contact book, Free DID number, SIP accounts of unlimited quantity and others. Managing of this service is possible via your personal account online.
For more questions you can contact our technical manager team that works about 24 hours every day. They are accessible via email, online help chat, Skype or phone number. Our team is always ready to help you and give you some tips about using VoIP telephone numbers and other services.